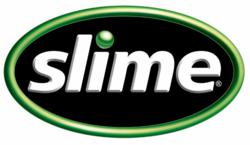 Grover Beach, CA (PRWEB) November 28, 2011
Slime http://www.slime.com/ joined the STA-BIL® Lawn and Garden Mower Racing Series, http://www.letsmow.com, as an Official Partner at the 5th annual Sam Rogers U.S. All American Open Nov 4-6, 2011 in Stevenson, Alabama, one of America's premier lawn mower racing events. More than 100 lawn mower racers from across the country received an assortment of Slime tire sealants, tire inflators and tire care products as they competed on racing lawn mowers at speeds approaching 60 mph.
"Slime is happy to be supporting lawn mower racing," said Joe Bowman of Slime. "Less flats equals more mowing!"
Slime is a worldwide leader in tire care and offers a complete line that allows retailers and distributors category solutions, while giving customers the tools they need to care for their tires, save money, and stay safe.
Distributed in over 80 countries, the Slime brand came from humble beginnings. The first bottles of Slime sealant were blended by hand with a power drill and drywall blade in a garage on the Central Coast of California. In such close proximity to mountain biking trails and sandy dunes perfect for off-roading, it didn't take long for the "green slimy stuff", as it was often referred to back then, to develop a following. The Slime name stuck—and more than 20 years later Slime sealants are still blended and bottled on the Central Coast of California.
With Slime green sealants at the heart of the business, Slime's commitment to being green continues to go deeper than the brand color. Slime is dedicated to creating products that are safe for the user, the tire, and the environment—as solidified by Slime's Green Promise.
Company Statistics

Since 1989, Slime has been a pioneer and innovator in tire sealant and tire repair technology.
Slime brand products can be found in over 60,000 retail distribution points worldwide.
OEM customers in the automotive, motorcycle and bicycle industry rely on Slime sealants.
Distribution facilities include the USA, Europe, Australia and Asia.
Accessories Marketing Inc. is an ISO 9001:2008 certified company.
The STA-BIL Lawn and Garden Mower Racing Series is sanctioned by the U.S. Lawn Mower Racing Association, the nation's oldest and largest lawn mower racing sanctioning body. Founded on April 1, 1992 and celebrating its 20th Anniversary in 2012, the USLMRA sanctions and presents organized lawn mower racing across America including the 20-race STA-BIL Lawn and Garden Mower Racing Series and a network of 50 Local Chapters and Affiliated Clubs hosting more than 140 sanctioned races nationwide. Title sponsor STA-BIL is the #1 selling fuel stabilizer that keeps gas fresh in stored power equipment. STA-BIL lawn mower racers compete in seven classes at speeds up to 60 mph with all cutting blades removed.
USLMRA Title Sponsor is STA-BIL, http://www.goldeagle.com/brands/stabil/default.aspx, America's top selling fuel stabilizer that keeps fuel fresh for quick, easy starts after storage along with support from HEET Gasline Antifreeze, Start Your Engines! 104+ Octane Boost, No Leak, Alumaseal, RhinoRamps and GnomeFrenzy.
###