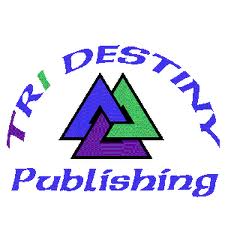 St Petersburg, FL (PRWEB) November 29, 2011
Autography LLC is pleased to announce a new partnership with Tri Destiny Publishing. In a first for both companies, Tri Destiny will release new titles through 2012 via Autography for one week before they are available to other e-book retailers. Tri Destiny's authors will exclusively use Autography's ebook signing technology for in person and online author events as well as major publishing conferences including RomFest 2012, where Tri Destiny Publishing will be giving a workshop on incorporating Autography into the 21st-century author's arsenal of tools.
"It can be used by authors of any genre to build a more personal relationship with each and every reader. Tri Destiny's goal is to see all of our authors make this connection by integrating Autography into the very core of their platforms. We expect it to become as important as having a Facebook page or a Twitter account," according to Tri Destiny Partner and Signing Editor Jessica Warth. "We look forward to working closely with Autography to bring this vision to fruition."
Autography's e-signing technology works across all major eReader platforms and applications. The signature page can be customized with specific background graphics to help brand the author, book series, or a specific event. For in-person book signings, the signature page can feature a picture of the fan with the author, creating a truly personal keepsake. The result is not a separate file, but a personalized page that is unique for each fan and integrated directly into his or her ebook. Fans can also easily post their autographed pages to Facebook or Twitter with a simple touch of a button.
"We are honored Tri Destiny has entrusted us as their exclusive partner to help provide the best experience possible for their readers," said Autography co-founder Robert Barrett. "We are impressed with their sincere interest in providing their authors with every possible advantage to be successful."
The exclusive partnership will last for one year and then be re-evaluated. Terms of the arrangement were not released.
Tri Destiny Publishing
Tri Destiny was formed out of a desire to give a voice to the authors who have written amazing stories, but whose manuscripts lie unread on the desks of other publishing houses because those offices are too swamped with submissions from established authors to get around to reading the new voices. They accept submissions throughout a wide-spectrum of literary genre, from romance and fiction, to non-fiction, young adult, and more. The company was co-founded by Jessica Warth, A Tucker, and Tasha Lennhoff, in September 2011.
(http://www.tridestinypublishing.com 615-660-4790)
About Autography
Autography LLC is a media technology company headquartered in St. Petersburg, Florida. The firm features a patent-pending method for personalizing digital media that can be enjoyed on a wide-variety of consumer devices. The company was co-founded by author TJ Waters and technology executive Robert Barrett in May 2011. (http://www.autography.com 727-388-1605)
###