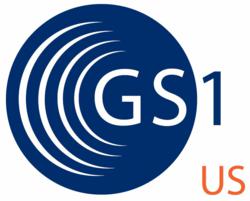 These companies are helping to usher in the next transformative technology phase for the apparel industry
LAWRENCEVILLE, N.J. (PRWEB) November 28, 2011
Macy's, Inc. Chief Administrative Officer Tom Cole and Li & Fung Executive Vice President Tommy Lui will join three GS1 executives for a panel presentation on item-level RFID tagging at the National Retail Federation's "BIG Show," it was announced today by session sponsor GS1 US.
The 90-minute session, titled "The Source-to-Store Retail Supply Chain: Moving Beyond Technology and Standards," will take place from 10:15 to 11:45 a.m. on Sunday, Jan. 15 at the Javits Center in Manhattan.
Lui will discuss how Electronic Product Code (EPC)-based RFID (radio frequency identification) can be used from the very beginning of the manufacturing process – from raw materials, during assembly, and finally in logistics and transportation to retailers. This capability is based on a new on-target, on-demand visibility platform that helps upstream supply-chain stakeholders achieve savings they would not expect otherwise.
Cole will discuss the progress Macy's is making in using EPC-based RFID on individual items in Macy's and Bloomingdale's department stores. In September the company announced it was adopting RFID "to more precisely manage item-level merchandise inventories" and that, by the third quarter of 2012, "the company expects to begin using RFID in all stores nationwide to count size-intensive 'replenishment goods.'"
Bob Carpenter, CEO of GS1 US, Anna Lin, CEO of GS1 Hong Kong, and Gay Whitney, Senior Vice President of GS1 US, will describe how their organizations and GS1 standards are supporting the industry. The EPC, heir to the U.P.C. barcode, is one of the GS1 standards playing a pivotal role as Macy's, Li & Fung and other apparel companies seek to track and gain greater visibility of their products' movement from the point of manufacture to the point of sale.
"These companies are helping to usher in the next transformative technology phase for the apparel industry," said Carpenter. "And GS1 standards are at the foundation of what they're trying to accomplish. We're all working together, and this session will demonstrate how our progress offers one way to do business for each stakeholder in the supply chain, including consumers."
The crucial stage of RFID tagging early in the existence of products will be covered by Lin, whose organization is focused on facilitating commerce in the manufacturing hub of China and Hong Kong.
"At the conclusion of the panel, the audience will understand how and why companies are implementing EPC-RFID from the source to the store, and the benefits they're getting," said Lin.
For more information: http://www.gs1us.org/sectors/apparel.
About Macy's:
Macy's, Inc., with corporate offices in Cincinnati and New York, is one of the nation's premier retailers, with fiscal 2010 sales of $25 billion. The company operates about 850 department stores in 45 states, the District of Columbia, Guam and Puerto Rico under the names of Macy's and Bloomingdale's, as well as the macys.com and bloomingdales.com websites. The company also operates seven Bloomingdale's Outlet stores. http://www.macys.com
About Li & Fung Limited:
Li & Fung Limited, the Hong Kong-headquartered multinational group, is recognized as the world's leader in consumer goods design, development, sourcing and distribution. It manages the supply chain for retailers and brands worldwide from about 240 offices and distribution centers in more than 40 economies spanning across the Americas, Europe, Africa and Asia. Through its three interconnected business Networks – Trading, Logistics and Distribution – the Group offers a spectrum of services that covers the entire end-to-end supply chain. http://www.lifung.com
About GS1 US:
GS1 US, a member of GS1, is a not-for-profit organization that brings industry communities together to solve supply-chain problems through the adoption and implementation of GS1 standards. More than 200,000 businesses in 25 industries rely on GS1 US for trading-partner collaboration and for maximizing the cost effectiveness, speed, visibility, security and sustainability of their business processes. They achieve these benefits through solutions based on GS1 global unique numbering and identification systems, bar codes, Electronic Product Code-based RFID, data synchronization, and electronic information exchange. GS1 US also manages the United Nations Standard Products and Services Code® (UNSPSC®). http://www.GS1US.org
About GS1 Hong Kong:
Founded in 1989 by the Hong Kong General Chamber of Commerce, GS1 Hong Kong is a not-for-profit industry support organization. It is committed to enhancing Hong Kong enterprises' competitiveness through the provision of global supply chain standards, best practices and enabling technologies. As GS1's local chapter, GS1 Hong Kong is authorized to issue and administer GS1 identification numbers in Hong Kong. Standards and solutions offered include bar coding services, B2B e-commerce services, Global Data Synchronization (GDS) and EPC-enabled RFID. The organization also hosts a wide range of training courses to facilitate knowledge transfer for SCM principles, e-business strategies, global standards and the implementation of enabling technologies. http://www.gs1hk.org
###