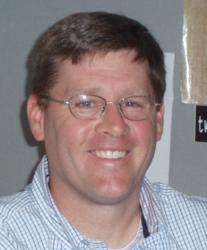 Adding engineering services to our portfolio allows us to better serve our clients by offering more integrated services in one place.
Somerville, NJ (PRWEB) November 29, 2011
JM Sorge, Inc., a leading NJ environmental consulting firm, has received certification to provide engineering services in New Jersey. This engineering certification augments the company's core environmental management services, which include investigation and remediation design, liability and risk assessment, brownfield redevelopment, and regulatory compliance and permitting.
The engineering certificate allows JM Sorge (JMS) to provide services such as soil erosion, sediment control and storm water management, which are often associated with environmental engineering projects. The recent addition of New Jersey professional engineer James Vander Vliet to the staff enabled JMS to become eligible for the certificate.
"Adding engineering services to our portfolio allows us to better serve our clients by offering more integrated services in one place," said Joe Sorge, founder and president of JM Sorge, Inc. "We are excited to add Mr. Vander Vliet to our team and expand our services as we continue to focus on unique solutions that achieve our clients' objectives in a simple and practical manner."
JMS works with law firms, municipalities and government, insurance companies, businesses, property owners and developers on hundreds of environmental cases dealing with liability issues, regulatory compliance, and real estate financing issues. JM Sorge's NJ environmental consultants have the experience and technical expertise to evaluate the environmental condition of a property, develop an optimized remedial approach, complete the remediation, and obtain final regulatory clearance.
The addition of a professional engineer further diversifies the JMS team, which includes experts in geology, hydrology, engineering, physics, meteorology, and other environmental sciences. Many JMS senior personnel hold advanced degrees and the firm has two NJDEP LSRP s, a certification created by the New Jersey Department of Environmental Protection to expedite the cleanup of contaminated sites.
About JM Sorge, Inc.
With more than 2,500 projects in its portfolio, JMS has 25 years of experience providing a broad range of environmental services for a diverse group of clients in New Jersey as well as the Northeast and Mid-Atlantic regions. JMS is an environmental consulting firm with a team of highly-qualified scientists and experienced regulatory and policy experts. The company is devoted to creating practical solutions to complex and continually changing environmental problems. For more information visit http://www.jmsorge.com.
###