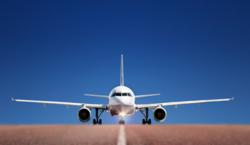 The more jet savvy the member, the more they appreciate our honest and informative approach
Tampa, FL (PRWEB) November 28, 2011
This holiday season is projected to be one of the busiest seasons for the private jet charter industry in many years and will act as a catalyst for the typical charter brokerage to raise their profit margins anywhere from 50 to 400 percent above their normal standards. Paramount Business Jets' core principles of trust and transparency still maintains relationships before profits by offering their members the lowest fixed management fees in the industry, 365 days a year to include all major holidays.
Senior VP of Sales and Services, Eric Ammon says, "We believe in educating our members about the true cost of private aviation through our transparent invoicing and by providing members with expert aviation consultants dedicated to representing only the client's interests in the marketplace. The more jet savvy the member, the more they appreciate our honest and informative approach."
Most aircraft during peak flying times may find themselves booked with one or two trips a day. Typical private jet flyers who maybe accustomed to keeping the aircraft with them for 4 to 5 days are now being told, by charter brokerages and operators, they need to purchase two round trips to complete their itinerary. To help combat these types of offers, Paramount Business Jets, with one of the largest database of available empty legs in the world, is dedicated to sourcing all reduced rate private charters scheduled to fly empty anywhere on the globe and passes on every dollar of these savings directly to their Jet Card Members.
http://www.paramountbusinessjets.com boasts one of the largest private aviation websites on the internet and provides additional information on their four tier private jet card membership and the company's core principles. Paramount Business Jets' expert aviation consultants are available 24/7 by calling +1-877-727-2538 or by email at charter(atparamountbusinessjets(dot)com
About Paramount Business Jets:
Built to serve the corporate jet and leisure market in 2005, PBJ's aim was to create a private jet charter company staffed by experienced professionals, armed with state-of-the-art technology that could effec-tively deliver the unparalleled service that their customers have come to expect from them. Recognized for its' reliable, cost effective and luxury charter services worldwide, Paramount Business Jets gives individuals and corporations the benefits and advantages of aircraft ownership at a fraction of the cost. Paramount Business Jets is committed to excellence in all aspects of their operations.
###