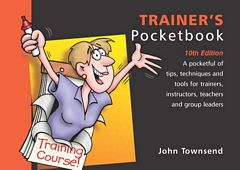 (PRWEB) November 30, 2011
Drumlin Security Ltd (UK) announce the launch of their Javelin range of cross-platform secure PDF readers and digital rights management (DRM) services. This new software and service enables companies to look again at PDF file distribution and sale. The great advantage of PDF files is that they retain their format - layout, font usage, graphics - unlike the re-flowable ePUB standard. Although ePUB is excellent for use with simple text documents delivered to mobile ebook readers, it is far from being a panacea for all publications. And DRM solutions for PDFs have generally been over-complex and very expensive.
As Adrian Hunt, Director of Management Pocketbooks (http://www.pocketbook.co.uk/) explains:
"We have been in business for virtually 25 years. Delivering our content to customers electronically offers great opportunities. However, our future hinges on protecting our intellectual property and that means safeguarding our ebooks from illegal use. We researched extensively the options for securing our PDFs and found the Drumlin solution both affordable and effective. The icing on the cake has been the support we have received – nothing short of outstanding."
Drumlin Security provides several options that offer an easy and cost-effective way to manage materials in PDF format and ensure that those receiving the files cannot onward distribute them. For Training organizations this applies to documents provided on training center facilities and to documents supplied externally to subcontracted trainers and to students taking part in Distance Learning programmes. For Educational publishers, like Management Pocketbooks, their entire catalogue in secure PDF format is now available online. Drumlin enables all of the receipts from sales to be retained by the publisher or training company, or all receipts less a small commission if Drumlin Security's fully managed service option is chosen (see http://www.pdf-publishing.com for more details).
And large numbers of secured PDFs (e.g. 100s or 1000s) can be created automatically, with a full set of security facilities applied - not simply strong encryption of the documents, but also date expiry, user-specific watermarking, prevention of various forms of copying (file copying/emailing, cut-and-paste prevention, screen capture protection etc) and controls over printing rights. Drumlin Security's Javelin PDF reader provides a very simple, fast, effective and trouble-free means of delivering and authenticating such files. Javelin is available for all MS Windows OS platforms, Apple's Mac OSX, and shortly for mobile tablet devices (initially for Apple's iPAD, and in due course for Android tablets). The Drumlin and Javelin software products are provided free of charge.
In addition Drumlin Security provides a high performance in-network digital rights management (DRM) service. For courseware providers and publishers there is no need for special software on their websites or in-house servers and usage of the DRM facility can be easily integrated into any eCommerce/shopping cart facility with little or no extra work. The fully secured version of PDFs created using the Drumlin software can be placed on a web site, CD or emailed to a user or customer without concern that they might be intercepted, read, decrypted or copied.
Drumlin Security (http://www.drumlinsecurity.com and http://www.pdf-publishing.com) have been delivering PDF Security solutions since 2006 - to a wide range of organizations ranging from training enterprises and international engineering companies to traditional publishers. For more details and demonstrations please see the web site Training Solutions page: http://www.drumlinsecurity.com/training.html.
###