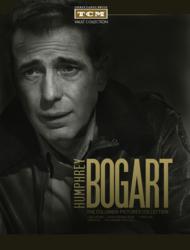 "Of all the stars from Hollywood's Golden Age, Humphrey Bogart's movies have always been the most-requested" Jerry Frebowitz, President Movies Unlimited.
Philadelphia, PA (PRWEB) November 30, 2011
Columbia Pictures is opening their vaults to home movie enthusiasts and releasing the Humphrey Bogart: The Columbia Pictures Collection which includes some Bogart classics never before available on DVD. "Bogie" worked for Columbia Pictures in both the early and latter stages of his career, and a cross-section of the legendary actor's work is presented in this five-disc set. Here's what collectors get in this new compilation:
Knock On Any Door (1949): Lawyer Bogart defends troubled youth John Derek, who has led a hardscrabble life and is on trial for murdering a cop during a robbery. Nicholas Ray (In a Lonely Place) directs this mix of social drama and crime thriller, making its first time appearance on DVD.
Tokyo Joe (1949): Humphrey Bogart returns to Japan to try to reopen his nightclub, but encounters political red tape, dealings with a gangster and the realization that his missing wife and daughter he never knew are still alive.
Sirocco (1951): Set in Damascus in 1929 during the battle between Syrian insurgents and French occupiers, this noirish adventure stars Bogart as a weapons dealer who does business with the guerillas while French officials Lee J. Cobb and Everett Sloane want to halt his actions.
The Harder They Fall (1956): In his last film, Humphrey Bogart essays the part on a down-on-his-luck sportswriter who takes a job as public relations man for a fight promoter whose golden boy is a talentless boxer from South America. Rod Steiger, Jan Sterling and real-life fighters Jersey Joe Walcott and Max Baer co-star.
Love Affair (1932) from deep within the Columbia vaults rounds out the collection: Bogart was 32 years old when he got his first leading role in this effort. He plays an aircraft engineer whose dreams are put on hold when he gets involved with a freewheeling socialite (Dorothy Mackaill), which leads to many complications.
Movies Unlimited is one of the oldest and most reliable video retailers in the world, specializing in DVD and Blu-ray titles. Humphrey Bogart: The Columbia Pictures Collection can be ordered through their http://www.moviesunlimited.com website or by calling 1-800-4-MOVIES. The Philadelphia-based company also publishes the annual 800-page Movies Unlimited DVD Catalog. Humphrey Bogart: The Columbia Pictures Collection is being released in conjunction with Turner Classic Movies.
###