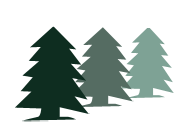 "We are very excited to have completed the relocation of our corporate headquarters to a larger and more modern facility." Paul Greiner, President
Charlotte, NC (PRWEB) November 28, 2011
Cedar Management Group based in Charlotte, North Carolina has aquired new corporate offices in North Charlotte, NC. The 12,000 square foot facility located at 9500 Statesville Road will serve as the main operations hub of the 40 plus staff members that support the on-going operations of the company.
Paul Greiner, President of Cedar Management Group stated regarding the new location, "We are very excited to have completed the relocation of our corporate headquarters to a larger and more modern facility. Our former offices have served us well but with our continued strong growth it is necessary to make this move to ensure our clients continue to receive a high level of service."
The new corporate headquarters are located less than one mile from the current offices. Cedar Management Group has relocate to the new facility effective November 28, 2011. Paul Greiner continued regarding the move, "We look forward to having our current and future clients visit our new building and learn more about how this move will help us better serve the communities that depend on Cedar Management Group each day."
Cedar Management Group has corporate offices in Charlotte, NC with additional offices in Asheville and Greensboro, North Carolina and Columbia, South Carolina. Cedar Management Group has a staff of over 40 trained professionals many of which are certified in property management by the Community Association Institute. Cedar Management Group currently provides property management services to over 120 associations and over 25,000 individual homeowners living in community associations in both Carolinas. For more information regarding Cedar Management Group, please visit http://www.cedarmanagementgroup.com.
# # #