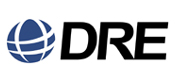 Louisville, KY (PRWEB) November 30, 2011
DRE, Inc. — a premier medical and surgical equipment provider — now offers customizable medical simulation suites that are economically priced to fit the budgets of teaching institutions of nearly any size.
Our dependable factory-new and refurbished medical equipment provides valuable hands-on experience to students training for careers in hospitals, physicians' offices, rest care facilities, and surgery centers. Possible suites include birthing labs, patient rooms and operating room environments.
DRE provides a vast array of simulation-suitable equipment, including monitors, tables, lights, incubators, ventilators and much more.
Teaching institutions can choose the level of refurbishment to fit their needs:

Cosmetic refurbished: A low-cost option to make equipment appear like new.
Refurbished for simulations: Customized with functioning training features, but with advanced active features deactivated; popular for defibrillators and ESU generators.
Certified refurbished: Restored to manufacturer specifications, with all features found in real-world nursing environments.
For more information, visit dremed.com.
About DRE:
DRE, Inc. is a premier medical and operating room equipment supplier. Since 1984, DRE has provided a combination of new and professionally refurbished or used medical equipment to industry professionals around the globe.
###