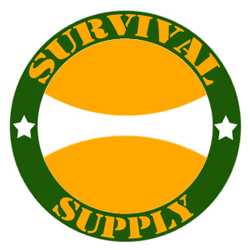 White Plains, NY (PRWEB) November 29, 2011
An afterthought until a disaster hits home, emergency preparedness must be considered all year long. Otherwise, what can an average citizen do when electricity and water are shut off over an expansive area? Emergency preparedness is essentially building up backup for these rare instances of survival off the grid. Food and water compose a significant portion of an emergency preparedness plan, and because of this, Survival-Supply.com recently reorganized its selection of freeze-dried foods.
An online retailer specializing in emergency preparedness kits and items, Survival-Supply.com found that its vast selection of brands and types of freeze-dried food was too large to be relegated to a single section of its website. As a result, the retailer restructured its selection, grouping freeze-dried and dehydrated foods by brand or type. Rather than wading through hundreds of individual products, customers looking for a specific brand or type of emergency food can go to an exact source on Survival-Supply.com.
Survival-Supply.com's selection encompasses well-known brands of freeze-dried emergency foods, including Mountain House, Wise Foods, Lindon Farms, and Emergency Reserve. While all brands offer a similar product, each has unique selling points, all geared toward key aspects of disaster preparedness plans. Mountain House packages freeze-dried foods in #10 cans, which have a lifespan of more than 25 years when unopened. Wise Foods, Lindon Farms, and Emergency Reserve, on the other hand, package servings in pouches, which are then placed in bulk quantities inside easy-to-carry buckets. In the event of evacuation from a disaster, such buckets of freeze-dried and dehydrated foods can be grabbed quickly.
Aside from the brands, Survival-Supply.com organized its freeze-dried foods by type, based on kit size, packaging, use, or cooking method. When browsing on Survival-Supply.com, customers have the option of ordering freeze-dried food in bulk, cans, buckets, or pouches for outdoor use. They can additionally find self-heating meals, which require no additional cooking appliances, emergency water, or food bar rations. If a customer is searching for an emergency kit with a particular duration, he or she can find food made to last five years or longer in storage.
Smaller cans are an additional option for freeze-dried foods. Each contains fewer servings, and the leftovers do not need to be prepared for long-term storage. Smaller cans of emergency food are designed with a pop-open top, and as a result, a can opener is not necessary.
While emergency foods provide a well-balanced and varied diet in times of disaster, how they are stored is equally important to having them available. When exposed to light and moisture, freeze-dried foods lose their nutrients and deteriorate over time. For keeping an emergency supply in good condition for many years, if not decades, a homeowner must create an ideal food storage environment. Such a space must be dark, cool, dry, and free of chemicals. Food, for long-term use, must not be stored in a trashcan or bag and should not be buried underground. Because a disaster can result in evacuation, loss of resources, or isolation, a homeowner should vary his or her food storage with long-lasting cans, easy-to-carry buckets, and self-heating MREs to prepare for any potential conditions.
Aside from freeze-dried food, Survival-Supply.com covers nearly all items needed in times of disaster. Those looking to prepare for hurricanes, earthquakes, tornadoes, roadside accidents, or any other disasters can find various survival kits, emergency radios and lights, solar generators, first aid supplies, car emergency kits, and general outdoor gear through Survival-Supply.com.
###