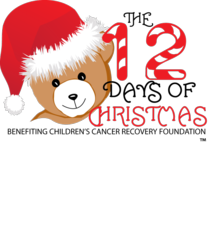 This time of year there are kids going through cancer where a new toy would mean the world to them…it's the least we can all do during the season
The Woodlands,TX (PRWEB) November 30, 2011
Massage Envy of Greater Houston has partnered with The Woodlands based non-profit, Children's Cancer Recovery Foundation to host 'The 12 Days of Christmas' Toy Drive. From December 1-19th, bring in a new, unused toy to any Massage Envy in Houston and receive a free upgrade to your treatment.
"We're so honored to be partnered with Children's Cancer Recovery Foundation," said Freddy O'Pry, Massage Envy Regional Developer. "This time of year there are kids going through cancer where a new toy would mean the world to them…it's the least we can all do during the season."
Children's Cancer Recovery Foundation is the nation's largest gift basket distributor to over 220 Children's Hospitals across the nation. "Through the Children's Cancer Recovery Foundation, kids in our department are able to smile, laugh and just be a kid…not a patient with cancer." said Judy Smith, Child Life Specialist at Texas Children's Hospital in Houston.
Bring in your new, unwrapped toy to any of the 28 Houston based Massage Envy locations and you will receive a complimentary upgrade to your massage services Dec 1-19. For those people interested in participating, simply call or stop in to schedule an appointment at your local Massage Envy. For the nearest location call 866-553-3689 or visit http://www.massageenvyhouston.com.
Children's Cancer Recovery Foundation (CCRF) is North America's leading provider of non-medical services to children and families dealing with pediatric cancer. The Foundation's programs include Helping Hands Fund providing emergency financial services, the Toxic-free Kids initiative, a post-treatment camp scholarship program as well as the holiday BEAR-Able Gift Bag program. CCRF Texas headquarters are located in The Woodlands. For more information please visit: http://www.ChildrensCancerRecovery.org
###