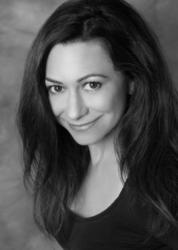 I encounter so many introverts in the business world who tell me their introversion has been holding them back from career advancement and success
Chicago, IL (PRWEB) November 28, 2011
The holiday networking season can be a difficult time for introverts in business and leadership, particularly those who are looking for a job during the holidays. Holiday networking and social events are not, generally speaking, conducive to introverts who get their energy from their inner world of ideas and images, and prefer to be alone or in small groups with one or two other people. But introverts can be highly successful in business and leadership if they know how to leverage their inner strengths!
Lisa Petrilli, CEO of C-Level Strategies, Inc. and Chief Relationship Officer for CEO Connection, has just released a new eBook entitled, "The Introvert's Guide to Success in Business and Leadership" that is designed to empower introverts to recognize their inner strengths and then leverage them to their great advantage in business and leadership. "I encounter so many introverts in the business world who tell me their introversion has been holding them back from career advancement and success," says Petrilli, who went from being a new-hire out of college at a $10 billion company to holding responsibility for a $750 million business in that company just ten short years later. "Being an introvert is truly an advantage in business and leadership if you know how to leverage your inner strengths, and if you remain true to yourself."
The eBook is available with easy digital download for just $7.99 at http://www.TheIntrovertsGuide.net and at Amazon for Kindle. It includes chapters on the differences between introverts and extroverts in the business world, successful networking and interviewing approaches, how to get promoted, communicating effectively as a leader, how to leverage social media as an introvert, successful approaches to all aspects of leadership, and how to leverage your introversion when you've made it into top management. It even includes a bonus section for extroverts on how to lead introverts. In the words of fellow introvert and Social Media Strategist Mack Collier, who first encouraged Petrilli to write about her introversion, "It's quite refreshing to shift the thinking from having our introversion be a burden, to actually be empowering! If you are an introvert that wants to move ahead in your career, this eBook is one of the best investments you can make!"
About C-Level Strategies
Lisa Petrilli is Chief Executive Officer of C-Level Strategies, Inc. She is passionate about visionary leadership and empowers top level executives to create clear, compelling visions for their companies to transform them and grow them exponentially, helping them bring these visions to fruition with clear and aligned strategies. She also serves as Chief Relationship Officer for CEO Connection and Chief Operating and Marketing Officer for the To Be a Woman global platform.
###