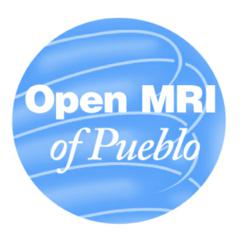 The first outpatient High-Field MRI in the state of Colorado.
Pueblo, Colorado (PRWEB) November 28, 2011
Open MRI of Pueblo, home to the city's first Open MRI, is pleased to announce the delivery of Hitachi's new OASIS Bore-Less High-Field MR imaging system. This will be the first outpatient High-Field MRI in the state of Colorado. The OASIS is a high-field performance Open MR system that provides state-of-the-art magnetic resonance images and advanced clinical procedures, along with a number of innovative features and benefits for patients and physicians alike.
The OASIS offers the highest quality performance with Patient Active Comfort Technology, which provides unmatched openness for patients. OASIS represents an uncompromisable understanding of what it takes to provide a positive imaging experience for everyone involved, focusing on diagnostic confidence and patient comfort. Open MRI of Pueblo's onsite radiologist, Dr. William M. Needell is excited about the new magnet stating, "With this new high field imaging equipment we can offer our patients shorter scan times while still providing excellence in medical imaging all with the comfort and convenience of a wide open scanner." The technology combines high-power Magnetic Resonance Imaging with Hitachi's 1.2 Tesla open architecture vertical-field magnet to deliver the best images quickly and efficiently. The open-air design minimizes the claustrophobic effect and reduces patient anxiety, while providing physicians with complete patient access. Open MRI of Pueblo is acquiring The OASIS in order to offer physicians and patients, within the Pueblo community, the most advanced technology available.
Open MRI of Pueblo is currently located at 908 West Highway 50 Pueblo, Colorado 81008, but will be relocating in 2012 to a larger facility. For more information on the Hitachi OASIS and its capabilities, call Open MRI of Pueblo or visit the Hitachi Website.
About Open MRI of Pueblo
Open MRI of Pueblo is a locally owned and operated independent diagnostic imaging center that is committed to serving the residents of Pueblo and the surrounding areas with the most advanced clinical procedures, while preserving the highest standard of care. By focusing on three core competencies; service, technology and care, Open MRI of Pueblo has established a reputation for their exceptional attention to the patient experience. The commitment that the facility has to the community is evident by the over 40,000 patients Open MRI of Pueblo has treated. Dr. William M. Needell, Open MRI of Pueblo's onsite radiologist, has been with the center since it opened in 2004 and has had over 26 years of experience in the radiology field and 20 years of experience with Hitachi MR Systems. The blend of Dr. Needell's exceptional skills and knowledge and the Open MRI of Pueblo's dedicated staff, makes for an unparalleled health care experience.
###