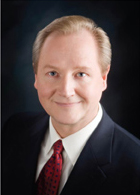 Our new website echoes commitment by providing additional state-of-the-art options for communicating with patients.
Boise, ID (PRWEB) November 30, 2011
Hollingshead Eye Center has announced the launch of the practice's new website. While visitors can access the site at the same address as before (http://www.HollingsheadEyeCenter.com), they will encounter more user-friendly and interactive features and a fresh new look.
The new website retains many of the previous site's most popular features, such as the LASIK and cataract quizzes and photo tours, as well as a wide selection of information on a broad spectrum of eye disorders and treatments. The first of a number of new videos has been added to the homepage, and an additional social networking feature makes it possible to quickly and easily "share" the website with others via email, Facebook, Twitter, LinkedIn and Yahoo. Visitors whose vision problems make it difficult to handle small print will be able to enlarge the site's text to a more comfortable size for reading. Another new feature customizes point-to-point driving instructions that make it easier to find Hollingshead Eye Center's facility.
"Our continuing investment in technology gives my patients access to state-of-the-art treatment," said Dr. Mark Hollingshead. "Our new website echoes that commitment by providing additional state-of-the-art options for communicating with them."
###