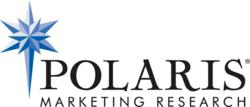 Atlanta, GA (PRWEB) November 28, 2011
Polaris Marketing Research Inc. announced today that it has been victimized by a wide-spread mail scam. A company claiming to be Polaris Marketing Research, but with absolutely no ties or relationships with the company, is trying to recruit mystery shoppers by sending consumers a check for nearly $2,000 as an enticement. Consumers receiving this offering in the mail should not respond, according to the United States Postal Inspection Service.
"This scam has been going on for several years and, despite our efforts and the efforts of other companies who have been victimized in this same scam, we have been unable to stop it. There are many consumer protection and government websites warning consumers of this scam. It is especially dangerous during the holidays with so many people vulnerable because of our difficult economic situation, and we strongly urge consumers to get additional information before acting on any solicitations they receive," said Polaris President Jan Carlson. "As usual, you probably can't go wrong using the policy 'if it sounds too good to be true, it probably is'."
In addition to the check, the mail solicitation originate in Canada and includes a letter with instructions on where to conduct the alleged mystery shopping, and directs the recipient to contact an individual by telephone for further requirements. Many consumers contacting Polaris about this scam report having called the number and spoken to an individual, but this should not be construed as legitimizing the offer.
There are many legitimate Mystery Shopping companies in the U.S. For more information about that industry, contact the Mystery Shopping Providers Association.
Founded by Jan Carlson, Polaris Marketing Research is a full-service firm that provides state-of-the-art online interactive marketing research reporting, interviewing and data collection, quantitative and qualitative research expertise and personalized project management. Atlanta-based Polaris Marketing Research is affiliated with the Council of American Survey Research Organizations, the American Marketing Association and the Marketing Research Association.
###