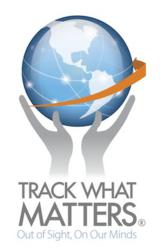 The time saved by this boost on efficiency translates into money savings for customers.
Flower Mound, TX (PRWEB) November 28, 2011
Track What Matters today announced that La Framboise Well Drilling, specializing in residential and commercial water drilling and pumping services, is using its GPS asset trackers to improve its overall efficiency in serving its clientele.
"We have about 40 employees, and we have our crews provide a lot of emergency work, so we'll schedule the guys' routes based on the crews' location. We can instantly see who's closest and just send them straight to the water emergency, says Jimmy Majewski, General Manager of La Framboise. "The time saved by this boost on efficiency translates into money savings for customers."
La Framboise installed Track What Matters Asset Trackers permanently in all of its vehicles, and the ability to monitor the fleet's activity has allowed for greater overall efficiency in serving the company's clientelle.
The company has also used the technology to reduce the number of speeding tickets and monitor employees that take unsanctioned time off. "We have a limit of 70 miles per hour set on Track What Matters and we get an alert if our drivers go over that limit," notes Majewski. "We also just let someone go because we found out that we was fishing for the majority of the day!"
Based on his own experience, Majewski would happily recommend Track What Matters to other businesses in need of a GPS vehicle tracking solution: '"We haven't even had any need for customer support because everything has been working fine."
More details are available at http://www.trackwhatmatters.com.
 
About Track What Matters LLC (http://www.trackwhatmatters.com)
Track What Matters provides customized GPS tracking solutions for vehicles in the United States, Mexico, Canada, Africa, the Middle East, and portions of Asia. They support companies who need to keep track of assets, containers, trailers and more.
Track What Matters has made a conscious effort to ensure its service is very easy to use while providing comprehensive delivery of vehicle tracking information. Track What Matters, LLC is a GPS tracking company that specializes in creating customized GPS tracking solutions specific to the individual needs of their clients. By leveraging cutting-edge GPS tracking hardware with vanguard and incredibly powerful yet user-friendly web-based software, Track What Matters, LLC has helped numerous Fortune 500 clients improve return on investment by reducing waste and inefficiencies elsewhere. With a core philosophy of customized solutions culminated with unprecedented customer service, Track What Matters, LLC is the GPS tracking company that leading companies turn to for innovative and customized solutions and 24/7 accessibility. For more information, visit http://www.trackwhatmatters.com or call 800-293-0420.
Email signup(at)TrackWhatMatters(dot)com to receive emails that spotlight critical trends in the GPS tracking industry.
Get the inside scoop on our GPS tracking strategies - follow us on Twitter:
@TrackWhat Matters
###