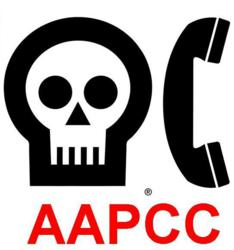 Poison centers across the United States stand in the first line of defense protecting the health of every American.
Alexandria, VA (PRWEB) November 28, 2011
Data from the nation's 57 poison centers recently helped the U.S. Drug Enforcement Agency monitor the rise in the abuse of new synthetic drugs and led to the agency's enactment of rules banning the substances, according to Dr. Richard Dart, president of the American Association of Poison Control Centers (AAPCC).
The AAPCC maintains the National Poison Data System (NPDS), a large database containing information about all poison exposure phone calls to every poison center across the country. NPDS is the only near real-time comprehensive poisoning surveillance database in the United States.
"NPDS data is a valuable tool for identifying and monitoring dangerous and new public health threats," Dart said. "When someone calls a poison center, information about that poison exposure is uploaded to the NPDS within 20 minutes. Because the data is so current, it can help to trigger alarms about emerging threats to the public's health."
Poison centers first raised the alarm about synthetic marijuana and "bath salts" when they began receiving calls about people having serious reactions to the substances. Information from those calls was uploaded to the NPDS, and the DEA used that data to monitor the new drugs and to justify emergency bans of the chemicals used to make them.
"These substances have the potential to be extremely harmful and, therefore, pose an imminent hazard to the public safety," said Douglas A. Snyder, drug science officer with the DEA. "The AAPCC data was extremely valuable in documenting recent trends in abuse and was used in our justification to add temporary (emergency) control for several compounds."
America's 57 poison centers take more than 4 million calls each year, all of which are uploaded into NPDS. This advanced database acts as a protective screen for poison outbreaks across the country – methodically searching and analyzing potential trends ranging from contaminated peanut butter to synthetic drugs to biological weapons.
Several federal agencies use NPDS data, including the U.S. Centers for Disease Control and Prevention, the Health Resources and Services Administration, and the Food and Drug Administration. In addition, NPDS information helps manufacturers effectively identify risks, evaluate new products and monitor product safety.
"Poison centers across the United States stand in the first line of defense protecting the health of every American," said Deborah A. Carr, AAPCC executive director. "Without poison center data, more people would become ill from food poisoning, more people would be injured by contaminated products, and more people would die from overdoses of synthetic drugs. NPDS data is key to safeguarding the health of our friends, neighbors and family members."
The AAPCC supports the nation's 57 poison centers in their efforts to treat and prevent drug, consumer product, animal, environmental and food poisoning. Members staff the Poison Help hotline at 1-800-222-1222 that provides free, private, expert medical advice 24 hours a day, seven days a week, 365 days a year from toxicology specialists, including nurses, pharmacists, physicians and poison information providers. In addition, the AAPCC maintains the only poison information and surveillance database in the United States, providing real-time monitoring of unusual poisoning patterns, chemical exposures and other emerging public health hazards. The AAPCC partners with federal agencies such as HRSA and CDC, as well as private industry.
Information about the AAPCC and the National Poison Data System is available at http://www.aapcc.org. The DEA's report about synthetic drugs, "Synthetic Cannabinoids and Synthetic Cathinones Reported in NFLIS 2009-2010" is available at http://www.nflis.deadiversion.usdoj.gov/DesktopModules/ReportDownloads/Reports/SynCannabSynCath.pdf.
For more information, the media may call Loreeta Canton, AAPCC communications manager, at 703.894.1863.
# # #