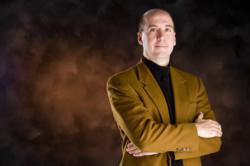 In the coming decade, modern medicine will experience more change than the field has experienced in the past 50 years.
Washington, DC (PRWEB) November 29, 2011
Popular keynote speaker, healthcare futurist and best-selling author Jack Uldrich has released his latest report on the top ten trends in healthcare for 2012. Among the trends discussed in the report are genomics, robotics, sensors, smartphone applications, artificial intelligence, tissue engineering, gaming dynamics, data mining, mobile web video and social networking. "It's an amazing time to be alive," said Uldrich, "In the coming decade, modern medicine will experience more change than the field has experienced in the past 50 years." Continued Uldrich, "As the industry transitions from relying less on paper and hand-written notes to more of an all digital environment, everything from wireless, long-distance telemonitoring to 'virtual nurses' will become a reality." The full report can be downloaded here.
Uldrich, who published the acclaimed "Higher Unlearning: 39 Post-Requisite lessons for Achieving a Successful Future" in 2011, will be releasing his next book "Foresight 20/20: A Futurist Looks Ahead to the Trends Shaping the Next Decade" in early 2012. The future scenario involving healthcare, entitled The Heart of the Matter: The Future of Healthcare Will Be All Around You is designed to provoke the thinking of healthcare administrators, boards and trustees and assist them in their strategic planning responsibilities.
In the past year, Uldrich has addressed dozens of healthcare associations and hospitals, including United Healthcare, the Alcetel-Lucent/Verizon Forum on Wireless Healthcare, Allina Hospitals, The Healthcare Trustees of New York, The Iowa Healthcare Collaborative, Care Providers of Minnesota, St. Jude Medical, Fairview Hospitals, University Hospitals & Health System of Ohio, and the healthcare associations of Minnesota, Wisconsin, Colorado, Tennessee, Maine and Kansas. He has also addressed a number of non-health-care-related corporations, including Cisco, IBM, WiPro and General Electric. (A video of Mr. Uldrich speaking to United Healthcare on the combined topics of future trends and unlearning can be accessed here.)
Parties interested in learning more about Jack Uldrich, his books, his daily blog or his speaking availability are encouraged to visit his website. Media wishing to know more about the event or interviewing Jack Uldrich can contact him directly at 612-267-1212 or jack(at)schoolofunlearning(dot)com.
Uldrich is a renowned global healthcare futurist, best-selling author; editor of the monthly newsletter, The Exponential Executive, and host of the award-winning website, http://www.jumpthecurve.net. He is currently represented by a number of professional speakers' bureaus, including Leading Authorities and Executive Speakers Bureau.
###