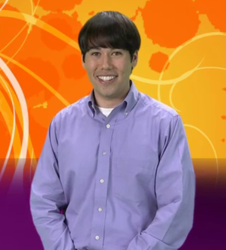 RSC has put the pertinent facts in one place."
Schenectady, NY (PRWEB) November 29, 2011
Families face tremendous problems in preparing their students for college, with many of these difficulties seemingly beyond their control. RSC Your College Prep Expert spent more than 1,000 hours researching, writing, filming and editing an online video report that addresses these concerns. Their free report, available to the public beginning December 5, is divided into three sections:

College Dreams Today presents facts and figures compiled by the US Department of Education, the Bill & Melinda Gates Foundation, the National Association for College Admissions Counseling, and more than a dozen other educational resources.
4 Main Areas of Concern focuses on the areas of college prep and financial aid that understandably worry families most.
The free report concludes by examining steps families can take to overcome these problems.
From the opening fact that tuition has risen more than 450% in the past three decades to statistics on student-loan debt, SAT and ACT preparation, overworked guidance counselors, the cost of college and more, this report can serve as a wake-up call to families struggling with ways to prepare and pay for college.
"The news is filled with facts about the state of college today, but they're scattered all over different websites. RSC has put the pertinent facts in one place," says John Braat, Executive Director of Student Enrollment.
This entertaining and informative 15-minute video goes to great lengths to examine every aspect of college prep and family financial struggles. Highlights include:
33% of families eligible for financial aid don't apply
75% of high-school graduates are not meeting college benchmarks
40% of college freshmen have to enroll in remedial classes
RSC's Free Report was written by RSC staff and filmed by Working Pictures of Albany, NY. The report is hosted by Ben Katagiri, who is scheduled to appear in other RSC productions.
Families interested in viewing the Free Report should call 800-898-INFO beginning December 5.
RSC Your College Prep Expert prepares students for college and career through an original online program of college research, SAT & ACT prep, financial aid advice, and more. Founder Larry Schechter's time-tested program has helped tens of thousands of students reach their educational goals. To learn more about RSC's unique approach to college prep, visit CollegePrepExpert.com or get updates at Twitter.com/rsccollegeprep. RSC Rewards Student Commitment.
###