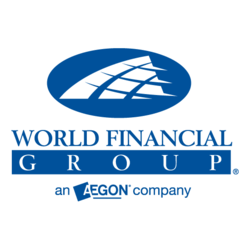 Johns Creek, Ga (PRWEB) November 29, 2011
World Financial Group, Inc. announced that it had a record number of new independent associates join the organization during the month of October 2011. More than 7,380 new associates took advantage of the company's opportunity to start their own financial services organization under the World Financial Group brand, which beat the previous record of 6,808 reached in October 2008.
"I think this is a great achievement for World Financial Group that I think will continue for the rest of 2011 and into 2012," said Joe DiPaola, the company's president & CEO, "Our organization is in a prime position for growth. We have some excellent new initiatives that we have put in place to make our business opportunity very attractive to people who want to start their own financial services organization including an incredible compensation package, amazing new technologies and exciting new products and services."
"In these challenging economic times, many people are looking for a way to take control of their career and be their own boss. There are hundreds, if not thousands, of people who have aspirations for a financially independent future, and I think people can and have found that here at World Financial Group," said Paul Mineck, Chief Marketing Officer of World Financial Group, Inc.
About World Financial Group
World Financial Group, Inc. (WFG) is a financial services marketing company whose affiliates offer a broad array of financial products and services. WFG's independent associates, located throughout the United States and Canada, strive to help individuals and families often overlooked by the financial services industry to plan for their financial futures, advocating the power of choice for clients through agreements with several of the financial and insurance industries' leading companies.
WFG is a business unit of the Life and Protection Division of Transamerica Life Insurance Company. The Transamerica companies offer a wide array of innovative financial services and products with a common purpose: to help individuals, families, and businesses build, protect and preserve their hard-earned assets. With more than a century of experience, Transamerica has built a solid reputation on solid management, sound decisions and consumer confidence. For more information, visit http://www.transamerica.com.
World Financial Group Headquarters: 11315 Johns Creek Parkway, Johns Creek, GA 30097-1517, PO Box 100035, Johns Creek, GA 30096-9403. Phone: 770.453.9300. WorldFinancialGroup.com
###