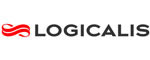 For people to embrace a new technology, they first have to want to use it and they have to be able to see what it can do for them.
Farmington Hills, MI (PRWEB) November 29, 2011
In the late '90s, Bill Gates wrote a book called "Business @ the Speed of Thought" about using a digital backbone to integrate business and technology. That's what unified communications does today. "We may not be doing business at the speed of thought yet," says Jim Dossias, Cisco practice director at Logicalis, an international provider of integrated information and communications technology (ICT) solutions and services. "But we're doing it faster, with less waiting, and saving more time than ever before thanks to collaboration technologies."
The problem is, anyone who has worked in an office knows that people come to rely on certain technology tools to get their jobs done. And once they're comfortable with what they're using, they don't want to be forced to change. In fact, according to Logicalis, the best way to cause a technology rollout to backfire is to tell workers they don't have a choice…that they have to use a new system with no explanation about why or what it can do for them.
"Nobody told people, 'You have to use a smart device,' and yet, look what happened," Dossias says. "For people to embrace a new technology, they first have to want to use it and they have to be able to see what it can do for them."
Dossias says a phased rollout is the way to go with unified communications. An all-or-nothing approach, he suggests, will overwhelm users and cause them to reject it, even though unified communications has so much to offer in terms of productivity gains that will, in the end, make their lives easier.
For IT pros wondering how they'll know when their organization is ready for unified communications, Dossias says the answer is simple: When people start asking for it. The tougher question, he says, is how to make them ask for it. To help, Logicalis has these five demand-generating tips…
Five Tips for Creating Demand Among UC Users
1. Get Engaged: Start by enlisting a few in-office champions from different business units throughout the organization. Engage them; get them to wholeheartedly embrace and use the new technology and to promote it by example, but don't roll it out to the masses at first. People always want what they think they cannot have.
2. Pump It Up: Advertise the new system's coolest features; don't hold back here – if you have to run an actual commercial on everyone's desktop, do just that! Seeing is believing, and commercials create demand.
3. Spill Your Secrets: Tell people why the company is moving to unified communications and what these kinds of advanced collaboration tools can do for them. Then, demo the tools to a select few, showing them how unified communications can unchain them from their desks and give them more time in their day. Give them enough information to understand how the technology works, but leave enough room for them to imagine all the possibilities – all the ways they can use it – for themselves.
4. Educate & Inform: Find innovative ways to train users in multiple formats so you can reach everyone from the techie who loves to read manuals to the salesperson who prefers a YouTube how-to video.
5. Leave them Hungry: Don't roll out all the features and functions on a single day. Hook people with a few tantalizing bites like moving voicemails into Exchange or providing instant messaging. Once they get comfortable with the basics, they'll be hungry for more.
Want to learn more?
Want to connect and communicate with employees, partners, prospects and customers in real time? Start on Logicalis' dedicated unified communications site.
Of all the technologies that can drive positive change in an organization, none touches as many people as unified communications.
About Logicalis
Logicalis is an international provider of integrated information and communications technology (ICT) solutions and services founded on a superior breadth of knowledge and expertise in communications & collaboration, data center, and cloud computing and managed services.
Logicalis Group employs nearly 2,500 people worldwide, including highly trained service specialists who design, specify, deploy and manage complex ICT infrastructures to meet the needs of over 6,000 corporate and public sector customers. To achieve this, Logicalis maintains strong partnerships with technology leaders such as Cisco, HP, IBM and Microsoft.
The Logicalis Group has annualized revenues of over $1 billion, from operations in the UK, US, Germany, South America and Asia Pacific, and is fast establishing itself as one of the leading IT and Communications solution integrators, specializing in the areas of advanced technologies and services.
The Logicalis Group is a division of Datatec Limited, listed on the Johannesburg and London AIM Stock Exchanges, with revenues of approximately $5 billion.
For more information, visit http://www.us.logicalis.com .
Business and technology working as one
Facebook: http://www.facebook.com/Logicalis?v=wall
Twitter: http://twitter.com/logicalis
RSS: http://www.us.logicalis.com/feeds/rss.aspx
YouTube: http://www.youtube.com/user/LogicalisIT
Blog: http://www.hypeorripe.com/
###