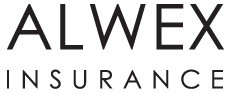 Alwex Insurance wants to make the insurance shopping process as straightforward as possible and enjoyable, too!
New York, New York (PRWEB) November 30, 2011
Alwex Insurance, a locally based insurance agency in New York, New York, is proud to announce the launch of its new website and interactive digital marketing campaign, which are focused on improving the way the agency connects with, markets to and serves its neighboring communities.
Alwex Insurance has partnered with Astonish Results, LLC – a digital marketing and insurance sales training company that specializes in modernizing the way by which the independent insurance industry does business – to create an innovative new online marketing strategy. The agency's new marketing approach features a unique "Virtual Insurance Office" and interactive "Virtual Insurance Agent," which are meant to increase consumer engagement in addition to providing the visitor with a more personalized overall experience. The Astonish Results campaign is also intended to help Alwex Insurance both find and keep new, prospective clients while continuing to broaden the agency's reach across the New York region.
The agency's restructured website, http://www.alwex.com/, was created to make the online insurance shopping experience much more educational and personalized. The site is divided into distinct categories, making it as easy as possible for New York insurance shoppers to find exactly the type of insurance products they are looking for – an better yet, allows the visitor to take a much more proactive approach to understanding his or her policy options.
Whether shoppers are new to the city and looking for NYC renters insurance or business owners who want to protect their investment with New York business insurance, Alwex Insurance has them covered! Regardless of the customers' needs, http://www.alwex.com/ provides current and prospective clients with multiple means of contacting the agency and its experts. Fill out a free quote form online, get social with the agents on various social media sites or just give them a call at (888) 533-7512. Alwex Insurance wants to make the insurance shopping process as straightforward as possible and enjoyable, too! The agency is thrilled to move forward with the initiation of its refreshing new digital marketing strategy and has high expectations for the ease it will bring to its New York customers.
About Alwex Insurance:
Alwex is a full-service, independent insurance broker serving clients ranging from individuals to large national corporations for over 50 years. Alwex partners only with the finest, highest-rated insurance carriers. Clients deserve the best care and financial backing in the fulfillment of their risk management programs, which is why Alwex Insurance works only with A-rated insurance companies.
###