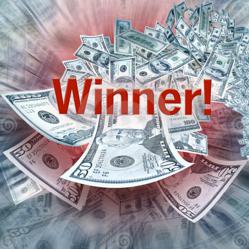 The reasons why some people prosper over others can be boiled down to their efforts to remove mental roadblocks and use the Laws of Attraction
Louisville, KY (PRWEB) November 30, 2011
With the holidays officially here and money tighter than ever, it's no secret that more people are looking for ways to feel richer. However, rather than wishing yourself rich, life success coach Simone Mancuso is ready to show you how you were born rich.
Already hailed as the premier business coach in the greater Louisville KY area, Mancuso is taking it up a notch with the launch of an innovative new 11-week webinar program, "You Were Born Rich." With content that has been developed by international best-selling authors Bob Proctor and John Kanary, "You Were Born Rich" is already being hailed as the ultimate webinar program that opens up the pathway to financial, emotional, physical and mental prosperity.
"People don't become rich; they're born rich," says Mancuso. "The reasons why some people prosper over others can be boiled down to their efforts to remove mental roadblocks and use the Laws of Attraction. Only by doing this can individuals start to experience the financial and emotional freedom they deserve.
"And that's exactly where 'You Were Born Rich' comes into play," Mancuso adds.
As a member of the Life Success Coaching team – the same team that's behind one of the biggest phenomena of the decade, "The Secret" – Mancuso has been helping the greater Louisville KY area to achieve their personal and professional dreams via her innovative one-on-one coaching and group sessions. The launch of "You Were Born Rich" is just another example of how Mancuso strives to offer superior products to supplement her success coaching.
Clients who take part in the 11-week "You Were Born Rich" webinar program can expect to learn the Formula for Financial Freedom, how to successfully use the Law of Attraction and the Vacuum Law to get what you want, and how to get the exact results you want from your life.
"Everyone should be able to achieve whatever they want from life," Mancuso says. "After all, we were all born with the capability of leading rich lives – you just have to know how to get it!"
About Simone Mancuso:
Simone Mancuso is an independent Life Success coach with more than 20 years of experience in the coaching and sales training industry. She has also been actively involved in the real estate industry, having founded SnH Homes in Louisville, KY and serving on the board of the Kentuckiana Real Estate Investors Association. In addition to her professional achievements, Mancuso is also an accomplished equestrian, having competed at Grand Prix levels and ranking as high as 7th in the nation. Discover more about Simone Mancuso at http://www.mypersonalbusinesslifecoach.com.
Contact
Name: Simone Mancuso
Title: Independent Certified LifeSuccess Consultant
Phone 502-627-0199
Email: Simone(at)MyPersonalBusinessLifeCoach(dot)com
# # #