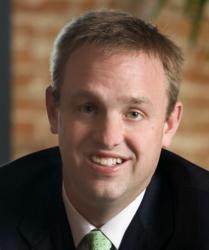 The average B2B sales cycle has increased dramatically over the last five years.
Rochester, NY (PRWEB) November 30, 2011
As one of four sales experts, Mike Krause, Chief Sales Architect and president of Sales Sense Solutions, Inc., was interviewed by Newsday for an article on selling to the reluctant buyer in the business to business (B2B) market. The article provides tips on how to speed up the sales cycle and turn a reluctant buyer into a satisfied customer more quickly.
Krause recommended that sales professionals ask their prospects the right questions to engage them in the sales cycle and help it move faster, including:
1. Do you have the right decision maker?
2. Has the prospect thought about a budget for this project? If not, the sales professional can then educate the prospect on costs.
3. Ask the prospect: "When would they like the solution or product delivered?" This establishes reasonable expectations for the sales cycle.
4. Is the prospect in pain? Assess if the prospect really needs your solution or is it something that is a 'nice to have' rather than a necessity. To get at this point the sales professional might ask the prospect, "If my solution doesn't fit for you, what's your Plan B?"
According to Krause, the average business-to-business sales cycle from start to finish has increased over the past five years from 90 day to six months to more than 12 months now, on average.
About Mike Krause and Sales Sense Solutions, Inc.
As a recognized sales thought leader, Mike Krause inspires business leaders and sales professionals of all generations – from the most experienced to the newest rookie on the team – to maximize their personal and professional potential. Mike shares his proven strategies for sales success in his book, Sell or Sink: Strategies, Tactics and Tools Every Business Leader Must Know to Stay Afloat! Learn more at http://www.SalessSenseSolutions.com and http://www.SellOrSink.com.
# # #