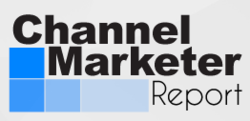 Hasbrouck Heights, NJ (PRWEB) November 29, 2011
G3 Communications has announced the launch of Channel Marketer Report, a targeted e-media publication covering the latest solutions, trends and strategies to help vendors and their partners optimize their marketing, both to and through their partner networks.
Channel Marketer Report (CMR) will highlight solutions and processes designed to help marketing executives track results and sales leads across a complex, tiered marketing structure. In addition, CMR will provide prescriptive "how-to" articles, offering guidance for VARs and independent agents eager to increase sales.
By communicating consistent messaging to their direct and indirect customers across all emerging channels, such as social media and video, the new site will provide vendors with insights to more effectively engage with partners.
According to research from SiriusDecisions, only 20% of channel partners pay meaningful attention to new training initiatives, demand creation programs and other benefits offered by vendors. By utilizing new and emerging channels, companies can accelerate partner engagement and in turn, boost reseller mind share and product sales.
To lead the new publication, G3 Communications also announced the hiring of Dana Harder as Publisher of Channel Marketer Report and Director of Channel Programs. For the past seven years, Harder was the head of marketing for tekservePOS, one of the largest and fastest-growing VARs in Retail Technology sector. tekservePOS was recently named Partner of the Year by Ingram Micro Data Capture / POS Division, and was also approved as a VAR by Apple.
"In my experience working for a VAR, there was always a huge gap in what an OEM provides to VARs in terms of marketing and what the VAR really needs to manage programs," Harder said. "I believe that CMR will help to bridge that gap — and help marketers build programs that take the brand message and better integrate with the VARs — leading to more sales and increased success of the partnership."
During her time at tekservePOS, Harder managed more than 40 OEM partners, and developed customer education events as well as many successful lead generation programs. Prior to working with tekservePOS, Harder managed custom publications for Rockwell Automation, Caterpillar and Okuma America.
CMR is a sister brand to DemandGen Report and Retail TouchPoints, bringing unique experience and expertise into best practices in lead generation and lead management, as well as deep dives into top vertical markets.
"We¹ve seen an increased interest and demand for information and insights into channel marketing, both from a measurement and lead management standpoint," said Andrew Gaffney, President of G3 Communications. "While many companies spend a significant amount of their budgets on marketing to partners, the dollars often aren¹t utilized or tracked effectively. Just as we have done with DemandGen Report, CMR will highlight these issues, and point to solutions, best practices and case studies for addressing these areas."
CMR will cover the latest news and benchmark research on channel sales operations within all verticals and sectors. It will regularly spotlight the latest technologies and platforms that address the needs of vendors, partners and resellers alike as they strive to increase ROI and loyalty in a world constantly being introduced to new products and solutions.
Specific sections of the Channel Marketer Report will include:
➢ Channel Views: Presenting bylined pieces from thought leaders in the channel;
➢ ChannelChat: Featuring podcast conversations with solution providers, analysts, consultants and executives heading up channel marketing for top brands;
➢ Partner Programs: Highlighting innovative case studies and campaigns conducted through partner networks; and
➢ Vertical Watch: Looking at best practices for channel programs in specific industries from IT to health care to financial services.
Experts in the field have identified the need for a more targeted, prescriptive source. "As channels evolve and partners expect more support from their vendors, the launch of a publication focused solely on channel marketing becomes critical," said Heather K. Margolis, Founder of Channel Maven Consulting. "I'm sure Channel Marketer Report will continue the G3 tradition in providing a go-to source for the latest solutions and relevant industry news."
Gaffney also announced that Alicia Fiorletta has been named Managing Editor of CMR. Fiorletta joined G3 Communications in June 2011, and has actively contributed as Associate Editor to the Retail TouchPoints brand. With a keen focus on emerging marketing channels such as mobile and social media, Fiorletta will provide an in-depth view into the new era of channel marketing and partner loyalty.
Readers can sign up for the Channel Marketer newsletter here
http://www.channelmarketerreport.com.
About G3 Communications
G3 Communications was founded in 2006 to provide customized content solutions for business-focused clients. The company¹s team of content experts provides unique experience in custom content, demand generation and corporate positioning campaigns, with specific expertise in the e-media, retail and technology sectors.
###