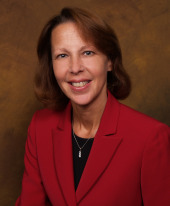 I'll be practicing for 30 years soon and new doors are continuing to open up.
Media, Pennsylvania (PRWEB) November 30, 2011
The future seems very bright right now, says Dolores J. Varga, divorce lawyer in Media, Pennsylvania. She was recently accepted into membership at the National Association of Professional Women. In addition, she has begun planning to celebrate her 30th anniversary in 2012, commemorating the start of her practice in 1982. This anniversary will be particularly satisfying, Varga says, since her daughter, currently a Marine reservist, plans to join Varga's firm when her military service is finished in 2012.
"This is a very exciting time for me," Varga says. "I'll be practicing for 30 years soon and new doors are continuing to open up. Being part of a prestigious national organization [NAPW] is inspiring. And having my daughter join my practice will be incredibly fulfilling."
Her daughter, Abbey E. Varga, is graduating from Jefferson School of Law in San Diego, CA. in May of 2010. She was inducted into the Marine Corps in 2006. She joins her mother's law firm in the spring 2012 after completing her service in the U.S. Marine Corps Reserves.
Becoming a member of the National Association of Professional Women is just the latest honor bestowed upon Varga. She was named one of the Top Divorce Lawyers in August, 2010 by Main Line Today, a regional publication. Varga is a certified family law mediator and has played a leading role in several professional organizations associated with the Pennsylvania and Delaware County, PA bar associations. She served as former committee chairperson of the Delaware County Family Law Section–Divorce and Custody Rules Committees. She is also a former officer of the Delaware County Family Law Section.
Varga earned her law degree from the Delaware Law School of Widener University in 1982 and was admitted to practice in the U.S. District Court, Eastern District of Pennsylvania that same year. She and a fellow law school graduate started their own firm, also in 1982. After five years, Varga amicably split from her partner and went out on her own. She has been practicing solo ever since.
About the NAPW
According to the organization's website, "the National Association of Professional Women (NAPW) is an exclusive network for professional women to interact, exchange ideas, educate, and empower." In most cases, membership is achieved via recommendation of members by other professional women. Dolores J. Varga officially became a NAPW member on Oct. 28, 2011.
About the Law Office of Dolores J. Varga
The firm serves the Delaware County, PA region with much of the practice focused on Media, Pennsylvania. Varga's practice areas include child custody, child and spousal support, and other family law issues, in addition to divorce. To learn more about the firm, call (866) 495-8551 or visit the Dolores J. Varga website.
###