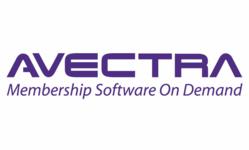 The integration of Blue Sky and netFORUM allows organizations to create complex digital events targeted towards their core audience, without compromising quality.
McLean, VA (PRWEB) November 29, 2011
Avectra, a leading web-based Social CRM provider in the association and not-for-profit market and Blue Sky Broadcast, a leader in delivering live and on-demand rich-media learning solutions, today unveiled their partnership to produce online and offline events. With Avectra's flagship product, netFORUM, users are able to organize, produce and manage a variety of events using Blue Sky Broadcast's platforms including webinars, conference recordings, learning portals, and virtual meetings regardless of industry event or audience size. The dedicated services of Blue Sky Broadcast are a benefit to all Avectra netFORUM customers.
"The integration of Blue Sky and netFORUM allows organizations to create complex digital events targeted towards their core audience, without compromising quality," said Avectra Vice President of Marketing, Patrick Dorsey. "Avectra's social CRM suite adds another dimension to event management and the longevity of producing events, providing a platform to share and discuss everything from live conference feeds to recorded webinars through a company's own private online community and seamless social network integration."
Taking advantage of Avectra and Blue Sky Broadcast's partnership provides organizations the ability to produce live and virtual events, educational workshops, trainings and digital workshops, webinars, on-demand presentations, and live conference capture services.
"Using netFORUM's robust data greatly enhances Blue Sky's service offerings," said Philip Forte, president of Blue Sky Broadcast. "With netFORUM, our event services are fully integrated to expand member engagement and achieve event objectives, whether it's increased participation in events or downloads of resources post-event. netFORUM manages and tracks the important event data with ease, and we're thrilled that our platforms work with it."
About Avectra
For the last 17 years, Avectra has translated our customers' needs into a market-leading Customer Relationship Management system (CRM) – whether our customers serve members and non-members by the hundreds or hundreds of thousands. Avectra Social CRM is uniquely positioned to usher in a new era of membership success with its ability to provide world-class member management, built-in social networking and private online community, social media management and, a powerful analytics suite, including Avectra' s proprietary A-Score™ and more. Avectra is headquartered in McLean, Virginia with regional offices in Chicago and Orlando.
To explore the Avectra family of products, please visit http://www.avectra.com , or call 800-858-8272.
The Avectra Partner Program offers customers unrivaled options to complement our innovative product offerings and successfully meet the ever-changing demands of their membership and business.
About Blue Sky Broadcast
Blue Sky Broadcast provides fully integrated solutions for presenter-led, web-based events. We organize, capture and produce live and web-based events that are viewed by hundreds of thousands of people each year. From live streaming video to on-demand conference captures and webinars on our state-of-the-art Learning Portal, we provide the perfect online solutions for delivering presentations and extending the life of your message. The company's impressive team of technical and industry focused professionals, coupled with their expertise with web event solutions and online video helps leading organizations fully leverage any type of communication. Blue Sky Broadcast is headquartered in San Diego, CA with satellite offices in Minnesota, Washington D.C. and Tennessee.
For more information, visit http://www.blueskybroadcast.com.
###