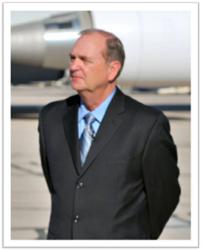 "Hal Heule is a highly-regarded executive with extensive experience in aircraft heavy maintenance," remarks Joyce Johnson-Miller, Chairperson of EMC's Board of Directors.
(PRWEB) November 29, 2011
Evergreen Maintenance Center Inc. (EMC), announced today the appointment of Hal Heule as Chief Executive Officer, effective immediately. In this role Mr. Heule will oversee all operations of EMC, the world's largest aircraft storage and heavy maintenance facility in the world. Mr. Heule brings over 40 years of aircraft maintenance experience to EMC having provided strategic direction and planning for major airlines in the areas of: technical services, engineering, quality control together with quality assurance, base maintenance, line maintenance, maintenance programs, and reliability.
Mr. Heule, most recently Senior Vice President of Technical Operations at US Airways, was instrumental in the America West and US Airways merger, including the executive leadership for integration of the separate airlines' operating divisions' organization, together with the systems, policies and procedures necessary to obtain a single operating certificate.
Joyce Johnson-Miller, the Chairperson of EMC's Board of Directors, remarks, "Mr. Heule has been a board member and senior advisor to EMC since June and we are very pleased to have him expand his role by serving as our Chief Executive Officer. He is a highly-regarded executive with extensive experience in aircraft heavy maintenance and we are confident that he will lead EMC as it enters its next phase of growth in aircraft maintenance, storage, and end of life solutions."
"EMC brings a strong offering to its customers in terms of maintenance capabilities, as well as its unique location and infrastructure for aircraft storage and FAR Part 145 parts removal services," adds Mr. Heule. "These are strengths that will contribute to the company's growth."
Prior to his seven years at America West & US Airways, Mr. Heule was Executive Vice President at Strand Associates, Inc. (SAI), an aviation consulting firm, where he served as the project lead for a number of major aviation companies. While at SAI, Mr. Heule specialized in maintenance and flight operations, focusing on organizational improvements, business process refinement, regulatory compliance and improvements to information systems. Prior to joining SAI, Mr. Heule held various management, maintenance and engineering positions during his 12 years with Continental Airlines, 11 years with Texas International Airlines and six years with Pan American World Airways.
Additionally, Mr. Heule holds a master's degree in business administration from the University of Houston and a bachelor's degree in electrical engineering from Georgia Institute of Technology.
About Evergreen Maintenance Center
Evergreen Maintenance Center (EMC), based in Arizona, is the largest aircraft storage, and heavy maintenance facility in the world with 20 million square feet of ramp and storage area that accommodates over 400 aircraft. For more than three decades, the privately owned company has been a FAA Approved FAR Part 145 repair station with a FAA Class IV Airframe Rating (#ERKR675D). In addition to FAA certification, EMC is ISO 9001-2008 registered, holds maintenance certifications from the Air Transport Canada, Aruba, Bermuda, and EASA regulatory agencies. They also offer various levels of maintenance and paint services on Airbus, Boeing, Embraer, McDonnell Douglas, Raytheon, and Bombardier aircraft. Periodically, EMC's leadership grants interviews and has had the pleasure of working with the Discovery Channel, The Today Show, Nightly Business News, and has been featured in Aircraft Technology Engineering & Maintenance, Aviation Week, Air Transport World, New York Times, Overhaul and Maintenance, MRO Management, SpeedNews and several other leading publications regarding their milestones, position, and contributions to the aviation industry. In addition, they are consistently recognized by the FAA with the esteemed Diamond Award and charter members of The Aircraft Fleet Recycling Association (AFRA), which is focused on improving sustainability within the aircraft industry.
To learn more about the Evergreen companies please visit their website at: http://www.evergreenmc.com Note: The names of actual companies and products mentioned herein may be the trademarks of their respective owners.
CONTACT INFORMATION:
Betsy Shaw
Marketing & Customer Service
Evergreen Maintenance Center, Inc.
V: 520.682.4181
Website: http://www.evergreenmc.com
CA submittal
###