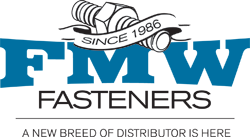 FastenMaster® has a strong reputation in the market for manufactuiring quality domestic structural fasteners...
Houston, Texas (PRWEB) November 29, 2011
FMW Fasteners has added the FastenMaster® LOK Line™ to their web store, making this collection of premium structural wood-to-wood fasteners available to contractors, homeowners and online consumers.
"We have been stocking and selling the TimberLOK® heavy duty wood screw for quite some time and the customer feedback has always been extremely positive," said Taha Raja, General Manager of FMW Fasteners. "FastenMaster® has a strong reputation in the market for manufactuiring quality domestic structural fasteners so it only made sense for us to build out this product line and make the entire LOK Line™ available in our web store."
"The LOK Line™ of products is unique in that they have been designed with a specific task in mind along with the functional or code requirements for that task," said Steve Baker, Sales Manager at FMW Fasteners. "LOK fasteners require no pre-drilling, which means installed cost goes down."
The LOK Line™ consists of LedgerLOK® Ledger Board Fasteners, TimberLOK® Heavy Duty Wood Screws, HeadLOK® Heavy Duty Flathead Fasteners ,ThruLOK® Screw Bolt Fastening Systems, TrussLOK® Engineered Wood Fasteners and TrussLOK-Z® Multi-Ply Girder Truss Fasteners.
Looking for Promotional codes or Free Shipping? FMW Fasteners is currently offering several "promo codes" (one for $10 off and another for 15% off) that can be used at the time of order in their web store. To receive these automatically you must register online at http://www.fmwfasteners.com (or in many cases a quick Google search will return active codes that can be used). All online orders of $25.00 or more qualify for free shipping.
FastenMaster®, a division of OMG Inc., is a brand of task specific, contractor quality fasteners that are engineered to enable a professional contractor to complete a project faster, easier and stronger.
FMW Fasteners is an online provider of anchor products, nuts, bolts, socket products and screws. Founded in 1986 in Houston, Texas, FMW Fasteners stocks premium products by Brighton Best, Simpson Strong-Tie Anchor Systems, Swan Secure - A part of the Simpson Strong-Tie Family, Toggler® Anchor Systems, FastenMaster and many more. For more information, visit http://www.fmwfasteners.com or follow FMW Fasteners for updates and promotions on Twitter and Facebook.
###