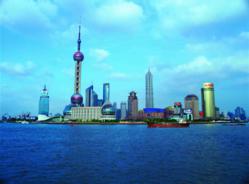 The OnGreen Venture Roadshow helps companies with market entry and expansion by connecting them with potential investors and partners
Los Angeles, CA (PRWEB) November 29, 2011
OnGreen, the world's largest cleantech social marketplace, formally announced today the companies participating in the second OnGreen Venture Roadshow. The trip, which will include networking events and investor matching-making sessions in Shanghai, Chongqing and Beijing, is being co-hosted by the City of Los Angeles and Los Angeles Mayor Antonio Villaraigosa.
The OnGreen Venture Roadshow helps companies with market entry and expansion by connecting them with potential investors and partners. In addition to companies targeting China, the Roadshow will also educate cleantech companies on the advantages of locating and investing in Los Angeles.
The vetting process for the OnGreen Venture Roadshow included an application via OnGreen.com, a review by experienced cleantech industry experts and a final endorsement by the City of Los Angeles and OnGreen's Chinese partners. There was a strong bias toward companies with active entry strategies for China. Here are the selected companies:

350Green, a project developer that designs, builds and operates a scalable nationwide network of EV charging stations
BeiAng Technology, a China-based, "Cal Tech Inside" firm building the next generation green air purification technology platform
Cogent Eneregy Systems, a developer of patented plasma waste-to-energy technology
Eutricity, a whole-building energy optimization company using LEDs, PV panels, batteries and sensors
Bacterial Robotics / Pilus Energy, a producer of electricity and biogases from wastes
The companies, which all have deals posted in the OnGreen Deal Marketplace, are aiming to build partnerships in China and gain publicity from attending the roadshow. An example is Pilus Energy, a subsidiary of Bacterial Robots, which attended OnGreen's first Roadshow in August.
"Bacterial Robotics and Pilus Energy committed to OnGreen as a result of our first China trip," said CEO Jason Barkeloo. "The professional approach to OnGreen's focus made us very comfortable returning to China as a delegate."
OnGreen's August Roadshow matched cleantech companies with more than 150 potential investors and partners in Shanghai, Nanjing, Suzhou, and Taicang, resulting in a number of partnerships to be announced in the coming weeks. Due to strong demand, OnGreen will also be representing some companies on the Roadshow who were committed to China entry but aren't physically able to attend.
About OnGreen
OnGreen is the world's largest cleantech social marketplace. Members from across the globe come together, connecting the best ideas in cleantech to funding and expertise, and translating IP into ROI. For example, in OnGreen's Deal Marketplace, more than 300 companies are seeking a combined US$2.4B in funding, while the OnGreen Patent Exchange features more than 80,000 searchable cleantech patents. With thousands of entrepreneurs, investors, and business and technology experts spanning over 40 countries, it's never been easier to connect with the people and resources needed to turn today's energy and environmental challenges into business opportunities. OnGreen is headquartered in Los Angeles with offices in Shanghai and Mumbai. Connect with the world's leading cleantech investors at http://www.ongreen.com.
Contacts:
Jane Dam
jdam(at)ongreen(dot)com
(800) 297-0445 x 209
Twitter: @OnGreenInc
Facebook: OnGreen.Inc
# # #