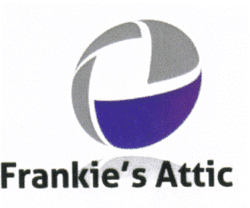 Summerville, South Carolina (PRWEB) November 29, 2011
Add a dash of class to any tailgating party or picnic with beautifully crafted items from the newly launched http://www.TailgatingPicnic.com. Founders of the new Internet storefront, Francie and Ray Castle, have used their knowledge of tailgating culture to create a collection of tailgating and picnicking must-haves.
"Where we live in South Carolina, tailgating is a big pastime for a lot of people," said Francie. "Whether they're cheering on the Clemson Tigers or the South Carolina Gamecocks, people just love the buildup to the game."
Food and drink are the building blocks of a successful tailgate or picnic. Grill burgers, bratwurst, and hotdogs to perfection on an X-Grill, Portagrillo, or Vulcan propane portable BBQ grill. Serious grill masters will want the 18-piece stainless steel Mirage barbecue set. Keep beers cold in an insulated twelve pack holder or an impressive Metro Kart portable insulated cooler that can keep up to 42 cans cold – more than enough for a party.
Eat and drink in comfort by sitting in a Cobra sports chair or sitting down at a folding table that comes with seats. For a touch of elegance, bring along wine baskets like the Verona, which features a two-lid willow basket with deluxe wine and cheese service for two. Cleverly designed cheeseboards have recently been added to the site. Made from bamboo, the cheeseboards are renowned for their eco-friendliness, durability, aesthetics and functionality. Demonstrative videos on the site give customers an in-depth look at these stunning products.
"The videos on our site are an excellent resource for shoppers," said Ray. "Customers can see for themselves how sturdy and well crafted the cheeseboards are. They can also gain more information on how to use different products."
Other innovative outdoor gear not strictly for tailgating, are featured on TailgatingPicnic.com. Those customers with green thumbs will be thrilled by the site's gardening accessories, including the Gardner, which is both a lightweight, sturdy portable seat, as well as a storage container for plants and gardening tools. Practice sinking a winning shot with an Ace or Mulligan compact putting set. Multi-piece tool sets for indoor and outdoor home repairs are available.
Customer service is of the utmost importance at TailgatingPicnic.com. Every item featured on the site has been carefully selected from the inventory of leading manufacturer Picnic Time, Inc. Orders are filled and shipped promptly. Customer feedback is always welcome and responded to in a timely manner by a friendly, knowledgeable staff member.
For additional product information, visit the site's brand new blog, http://www.TailgatingPicnicBlog.com. Insights into different tailgating traditions, picnicking ideas, and BBQ recipes are also posted to the frequently updated interactive platform.
About the Company:
Web entrepreneurs Francie and Ray Castle own and operate Frankie's Attic, LLC, which is the parent company of three Internet storefronts: http://www.TailgatingPicnic.com, http://www.FrankiesDiscountAttic.net, and http://www.FrankiesDiscountAttic.com.
Francie and Ray Castle
http://www.TailgatingPicnic.com
(843) 695-8151
iePlexus, Inc.
http://www.iePlexus.com
# # #