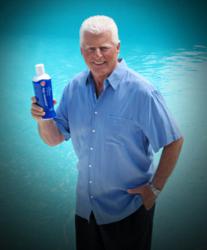 Not only does Passion 4 Life have an incredible product but also a true philanthropic heart, says Byron Wycoff, Founder, MediaBrand
San Diego, CA (PRWEB) November 30, 2011
Passion 4 Life liquid vitamins & minerals has entered into an agreement with world-renowned branding & digital experts, MediaBrand Project, to create new marketing channels and develop infrastructure for new growth for their unique, powerful & life-changing product. Considered by many to be the premier liquid vitamin on the market (even Regis Philbin loves it), the Passion 4 Life company also has a well-recognized charitable & philanthropic component.
"We are very excited to have the opportunity to work with such a great product and organization such as Passion 4 Life. Not only do they have an incredible product, but they are an organization with a true philanthropic heart. We look forward to utilizing the MediaBrand team's unique skill set to further the Passion 4 Life brand in the digital space and share the good will of the company worldwide," says Byron Wycoff, Founder, MediaBrand Project.
With a long heritage of building top performing brands, MediaBrand is constantly evolving new strategies to break new ground. Their team of media experts, creatives, tech heads & analysts combined bring their joint experience to their projects& clients. The founder set a new industry standard for creating explosive brand growth while still maintaining infrastructure integrity during rapid scaling cycles. This was the impetus for the birth of the MediaBrand Project. Their combined experience allows them to quickly focus on current trends and technologies to capture new opportunities as they emerge.
Passion 4 Life contains 135 high quality whole food based ingredients, including all essential vitamins, 74 trace minerals, antioxidants, amino acids, mangosteen, acai, noni, goji, resveratrol and much more with each ounce based in 3000 mg. of organic aloe vera. It contains no caffeine, no gluten, no wheat, no soy, no dairy. Additionally, even though it has no added or refined sugar or artificial sweeteners, Passion 4 Life has been able to conquer the challenge of taste by developing a proprietary flavor that is so delicious even kids ask for more. It is now a pleasure to take your liquid vitamins.
Because of its founder's tragic background and heart for children, Passion 4 Life founded and supports Passion 4 K.I.D.S., (Kids In Desperate Situations), a 501 (c) (3) non profit that works hands on with children in desperate situations and that are neglected, homeless, abused or abandoned.
###