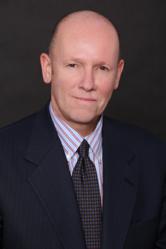 As we extend our growth beyond the high-tech segments where we enjoy success...John's strengths in building processes become invaluable.
New York, NY (PRWEB) November 29, 2011
Choice Logistics, the global specialist in outsourced mission-critical service parts logistics services, has hired John LaHaye as senior vice president of business development. John will create, implement and lead Choice's business development processes and strategy to grow revenue through sales and marketing. He will also serve on Choice's Executive Advisory Board.
"Adding John to Choice's executive management team is an important turning point in the company's evolution," said Michael Katz, CEO, of Choice Logistics. "As we extend our growth beyond the high-tech segments where we enjoy success, including data networking, storage, and telecommunications, to other segments with high availability inventory requirements, such as medical, security and point of sales, John's strengths in building processes become invaluable."
John brings a wealth of business development and operations experience. Most recently, he served as vice president of global business development at Catalent Pharma Solutions, where he grew new business sales in a declining market. Prior to Catalent, he spent seven years at Sentrx, another leading Life Sciences company, as executive vice president of business development, responsible for selling new business process outsourcing contracts. He also lead sales, marketing and software development teams at Dendrite, a global Life Sciences software and service solutions provider in such positions as VP, product development and technical services, SVP, corporate development, and ultimately as President of their SalesPlus division. John began his career in Montreal with American Cyanamid for which he relocated to the United States.
John holds a Bachelors of Science in Engineering from Montreal University Polytechnic Institute with a major in operations research.
About Choice Logistics
Choice Logistics provides highly customized third-party service parts logistics solutions that meet the unique challenges of global high-tech OEMs and service organizations. With 400+ strategic stocking locations (SSLs) around the world, Choice provides 24/7 same-day solutions, and other value-added support options, for improved strategic inventory management. Choice's focused insight and expertise provides a competitive advantage while keeping costs low and performance high. Companies including Avaya, Cisco, Cox Communications, Dell, EMC, Hitachi Data Systems and Oce North America trust Choice as their service parts logistics partner.
To learn more about Choice Logistics, visit http://www.choicelogistics.com; call (800) 593-2108, or e-mail info(at)choicelogistics(dot)com.
Contact
Stephanie Williams (ignite Marketing)
770.722.6498
ignitemarketing(at)bellsouth(dot)net
###