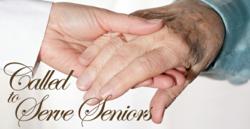 The Citizens of Lebanon County are fortunate to have the latest in-home monitored medical technology made available to them..said, Jason Seyler
Pittsburgh, PA (PRWEB) November 29, 2011
Automated Security Alert's Matthew Coulliard, Director of Consumer Relations and Jason Seyler, Director of Life Safety, have announced that their company has been contracted to provide their services to the clients of Lebanon County's Albright LIFE after a meeting with Albright LIFE's Executive Director, Robert Rakow, and his Team on November 22, 2011. Automated Security Alert will be providing medical alarms, medication management solutions, and Telehealth services to allow individuals greater freedom and safety while living in their home. Telehealth services will allow people with chronic health conditions a 24 hour-a-day opportunity to report any concerns that they have about their health through an electronic device, and the information the patient reports will be processed electronically and notify a nurse if medical intervention is needed.
Jason Seyler commented, "What I'm most excited about in bringing these services to Albright is that our turnkey services will be reaching rural areas when most of the time, these services are usually only available in urban areas. The Life Center in Lebanon, PA is the first Life Center in Lebanon County. They now have round the clock, all-inclusive care in a vibrant, stimulating atmosphere." Individuals interested in learning more about Albright LIFE in Lebabnon, PA can visit their webpage at: http://lebanon.albrightlife.org/
Automated Security Alert, Inc., has provided freedom and security since 1988 to over 60,000 consumers through the use of technology and services that enable seniors, physically-challenged persons and recovering patients to maintain an independent lifestyle in their homes. ASA's creative, dependable solutions include medical alert systems ("personal emergency response systems"); fall detection systems; and medication management systems, including electronic pill dispensers and monitored automated medication dispensers.
For further information, please contact Matthew Couillard at 1.800.338.7114.
###