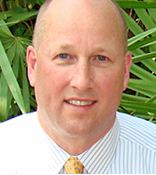 We believe that there is a void in providing educational offerings that address current and relevant issues that healthcare executives are trying to solve today.
ATLANTA (PRWEB) November 29, 2011
In an effort to elevate healthcare strategic planning among hospitals, physician practices, and related healthcare organizations, strategicplanningMD announced today that it will offer a free, weekly webinar through the first quarter of 2012. Four different webinars focusing on strategic planning, branding, and healthcare reform will be offer each month and will be repeated through March. The webinars are designed to enhance organizational effectiveness, even if the organization is not a user of the company's strategic planning software.
"We believe that there is a void in providing educational offerings that address current and relevant issues that healthcare executives are trying to solve today," said Scott Regan, founder and chief executive officer of strategicplanningMD. "We are going to fill that void and offer free educational content that is not only provocative, but also helps healthcare organizations improve performance and the bottom line."
The four 90-minute webinars scheduled monthly -- at 1 p.m. Eastern on Wednesdays -- for the first quarter of 2012 are:
The Future of Healthcare – Strategic Implications for Success: Healthcare reform is wreaking havoc on providers nationwide, from hospitals to physician practices. The implications are many, and how you manage through those implications could easily mean the difference between success and failure. This insightful presentation will help you navigate the roadmap of healthcare reform.
The Six Biggest Reasons Why Your Strategic Plan Will Fail: What's more important to your organization than its strategic plan? Probably nothing. Plan and implement well, and you'll drive the organization to unparalleled success. One misstep, though, and it's game over. To put the odds in your favor, we've catalogued the six most common ways your strategic plan will fail. Ignore them at your own risk.
The Five Biggest Reasons Why Your Brand Will Fail: Broach the topic of healthcare branding, and you'll likely discuss logos, tag lines, color schemes, signage, and advertising campaigns. But sustainable brands are built from the inside out, with strong leadership to guide and nurture them. To that end, we've identified the five most common ways your brand will fail. Snub them at your own peril.
Red Ocean Strategic Planning for Healthcare: Learn how to implement the best-practice Six Stage Design for Strategic Planning; use the 3-3-6 planning cycle to foster accountability and results; incorporate dashboards, balanced scorecards, and key performance indicators into your organization; and create linkage from your strategic plan to your quality management system. Revolutionize your strategic planning process with this informational webinar.
"Our clients who use our software and consulting services should not be the only ones who benefit from our experience," said Robert Colvin, president of strategicplanningMD. "This is our effort to give back and help improve the healthcare delivery system in which we work."
Registrations are being accepted now at strategicplanningMD.com.
About strategicplanningMD
Serving more than 70 clients in 23 states, strategicplanningMD is a healthcare business intelligence company that drives excellence through innovation and performance. Through its suite of web-based strategic planning software applications and healthcare consulting services, the company helps executives respond to the significant pressures being put on the healthcare industry.
###