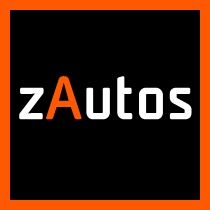 Irvine, CA (PRWEB) November 30, 2011
Consumer car research website zAutos.com launches a specific webpage with detailed information on 2010 Ford vehicles for sale all around the country. Car shoppers now have access to over 90,000 pre-owned Ford vehicles, including over 12,000 from the 2010 model year. Popular Ford models available for purchase include the 2010 Ford Fusion, 2010 Ford F-150, and 2010 Ford Edge.
Searching for a used vehicle can be overwhelming with so many options and models to choose from. While zAutos.com provides a wide selection of cars, it also makes the process easy by allowing viewers to narrow down their vehicle selection by price, mileage, and location. The "Find a Used Car" tab is the perfect place to start searching for a 2010 Ford for sale.
Here, shoppers will find all they need to know about vehicles for sale in their area. With its used car application, zAutos has done all the research to make the car shopping experience as simple as possible.
In the portal, viewers can click on an available Ford model to find a gallery of images, a detailed list of features, the seller's contact information, and a map of the vehicle's location. Shoppers can also receive a vehicle history report courtesy of instaVIN.
The used car tool on zAutos.com has become a staple of zAutos.com, now providing a selection of over one million used cars for sale.
zAutos.com is also a consumer's complete resource for new car research, offering over 4,000 instructional car videos, 10,000 vehicle eBrochures, vehicle quotes, and the new Build Car application allowing users to create their own custom cars. The website also follows the latest auto news and provides in-depth car reviews. Whether looking for a 2010 Ford or catching up on the latest auto news, zAutos is a consumer's go-to guide for automotive research on the web.
###