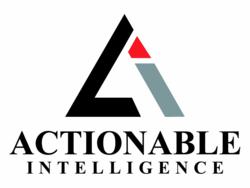 Regardless of its maturity, the digital imaging industry had another remarkable year in 2011.
Franklin, MA (PRWEB) November 29, 2011
Recharger Magazine and Actionable Intelligence, the digital imaging industry's leading market research firm, will present "2011: The Year in Review" next week. Charlie Brewer, founder and president of Actionable Intelligence, will host this one-hour Webcast, which provides a look back at the key events in the digital imaging industry this year. Mr. Brewer will also field attendee questions and examine how these events will impact the audience's businesses.
"Regardless of its maturity, the digital imaging industry had another remarkable year in 2011," says Mr. Brewer. He points out that a number of groundbreaking new technologies entered the market this year and new vendors like Memjet grabbed headlines with revolutionary new products. "We also saw the continuation of certain past trends in 2011," Mr. Brewer observes, "such as the ongoing move by consumers away from hardcopy along with a rise in the popularity of services. Businesses must be aware of these important trends and make the right tactical and strategic steps if they are to succeed."
The "2011: The Year in Review" Webcast includes an overview of the macro trends shaping today's digital industry and the markets for both hardware and supplies. Mr. Brewer will then move on to offer an in-depth talk on the year's key news stories and events and answer such critical questions as:
What were the key hardware and supplies introductions of 2011?
How do the latest products compare to the previous generation they replace?
What lawsuits and rulings took place this year?
What major mergers and acquisitions occurred?
What does 2012 have in store?
The "2011: The Year in Review" Webcast will be hosted on December 6, 2011 at 10 a.m. Pacific / 1 p.m. Eastern. Interested? Then register at the Recharger Magazine website (http://rechargermag.com/webcasts/2011/12/2011-in-review) or click here.
The Webcast is produced by the 1105 Media Office Technology Group, an integrated resource for the print and imaging industry that brings together the leading market information, business concepts, strategies, and people through its print publications The Imaging Channel and Recharger, e-bulletins Total Print Solutions and eCharger, and annual events World Expo and The Managed Print Summit, as well as online and web-based resources. The group's goal is to leverage the knowledge of experts and peers in the document printing industry, and by doing so, provide a centralized organization where dealers and resellers can find the best information, partners, and products for their programs. Visit TheImagingChannel.com or Rechargermag.com for more information.
About Actionable Intelligence
Actionable Intelligence is the leading source for news, analysis, and research on the digital printer and MFP industry and the original and third-party consumables business. Actionable Intelligence provides clients with customized research and consulting, as well as up-to-date news and strategic analysis on Action-Intell.com, the industry's leading destination site visited by tens of thousands of printer and supplies executives worldwide. Global printer OEMs, third-party supplies vendors, distributors, resellers, and a diverse mix of other companies rely on Actionable Intelligence to deliver timely and accurate information about the trends shaping the printer hardware and supplies markets. To learn more about Actionable Intelligence, visit http://www.action-intell.com.
###