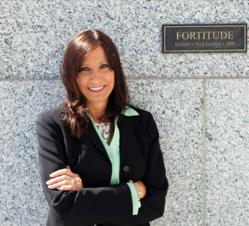 "Join me on A2Zen.fm as we talk with the world's most brilliant women to ascertain how to become purposely rich in all areas of your life," says Diamond Donna Root.
Toronto, Canada & Salt Lake City, UT (PRWEB) November 30, 2011
Holly Hall, founder of Bumble Productions, and Diamond Donna Root, founder and CEO of Getting Past You, announced today that Diamond Donna would be hosting her Purposely Rich! Talk Radio Show on A2Zen.fm Life Altering Talk Radio Network.
Diamond Donna Root teaches individuals how to live an empowered life of purpose by design rather then default. Diamond Donna also teaches executives and companies how to be proactive to the global shifts that have changed business and how to be proactive with technology and the resources available that make a huge difference to the profitability and bottom-line for small and medium-sized businesses and executives. She says she is pleased to share her Purposely Rich! talk radio show with A2Zen.fm listeners at a weekly time still to be announced.
"Holly Hall and her new virtual talk radio station is the perfect example of woman who is creating her life on purpose as well as an executive who is taking a proactive business approach using technology" said Diamond Donna Root. "Join me as we talk with the world's most brilliant women to ascertain how to become purposely rich in all areas of your life."
A2Zen.fm is life altering internet talk radio. With the first ever Virtual Broadcasting Studio it is now one of the leading internet, self-help, news and live talk radio networks in the world.
"We are honored to have Diamond Donna Root hosting from our new Virtual Broadcasting Studio at A2Zen.fm," said Holly Hall, founder. "She is the best in the world at what she does and sharing her information with our listeners is an ultimate compliment. Our hosts, experts, presenters, professionals, teachers and broadcasters are here to provide you with a radio experience that will promote holistic, natural, spiritual, healthy change in your psychological, financial, personal and business life."
A2Zen.fm is different from Blog Talk Radio or terrestrial Talk Show because it caters to its hosts by helping them reach their audience. A2Zen Talk Radio Network streams commercials, posts banners and plays shows 24/7. A2Zen markets top ranked shows and hosts to traditional AM and satellite, and Internet stations. Shows are live and rebroadcast on one branded player with one branded call in number.
A2Zen now offers Talk Radio Host training to those interested in learning how to share their message to a large audience through its A2Zen University and then will expand its education offering to include courses related to host messaging topics.
Donna Root's Thriving in the New Economy program teaches executives, individuals, and companies the skill sets they need to re-focus with the emotional, mental and holistic mindset they need to shift and thrive in this new economy. Many companies and many executives are in survival mode they do not need to be motivated today, the time for motivation has passed, what is required today is transformation, people need a system to follow a road map to help them recreate themselves and that is best done through the corporate alignment skills taught by Diamond Donna Root for over 15 years.
Diamond Donna Root is one of the nation's leading authorities in understanding and stimulating human maximum performance and potential. As an author, speaker, business consultant, executive coach, and personal development guru, Donna has assisted executives, athletes, actors, and individuals globally to develop the critical mental and emotional skill sets to thrive in any business or personal relationship. Donna has been recognized by Cambridge's "Who's Who" for achieving excellence in leadership, vision, mentoring, and coaching. She has also produced several courses on peak performance and personal empowerment.
Donna shares her message about achieving transformational growth in her Thriving in the New Economy training. For more information about Donna Root and the Purposely Rich! Talk Radio Show please visit http://www.donnaroot.com or http://www.gettingpastyou.com.
###