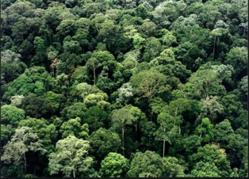 Forestry Sciences - Life-Sciences.net
(PRWEB) November 30, 2011
The Forestry Sciences category of the Life-Sciences Magazine covers the cultivation, maintenance, and development of forests. This section currently contains almost 27,000 articles. A great part of these contributions derive from over 25 international scientific journals covering this discipline.
One of the latest inclusions observes tree mortality following El Nino - Southern Oscillation (ENSO) associated fires and drought in lowland rain forests of Eastern Nicaragua. While fires are an unusual event in Mesoamerican forests, the unusually intense ENSO event of 1998/99 subjected these forests to prolonged drought that favored the propagation of extensive fires. In the lowland rain forests of the Atlantic Coast of Nicaragua, those produced high tree mortality of circa 50%. Results of this study indicate that tree survival was lower in burned plots, and remained low in those plots for at least 2 years after fires, especially among pioneer and mature forest species. The authors conclude that in contrast to hurricanes, delayed mortality and overall damage caused by fires is a major threat to maintaining the structure, diversity and species composition of these forests.
The authors of another article on composition, structure, and dendroecology of an old-growth Quercus forest on the tablelands of the Cumberland Plateau quantified woody species composition, stand structure, and radial growth patterns of individual Quercus trees to document the processes that shaped a forest on the Cumberland Plateau in Tennessee over the past three centuries. The oldest trees on the site established in the late-1600s. Over the last three centuries, Quercus has been the dominant genus with Pinus restricted to patches corresponding to canopy disturbances. Since the recent profusion of Acerin the understory will likely inhibit regeneration of Pinus and Quercus. Consequently, active management is required to retain the Quercus and Pinus components under the current disturbance regime.
The social network Life-Sciences.net was established to discover and share scholarly and popular content in the basic and applied life and earth sciences including biology, agriculture, forestry, the environmental sciences, and the health sciences.
While the very latest Forestry Sciences content is rarely older than a few minutes, the front page of Live-Sciences.net usually presents stories submitted ca. 20-60 minutes ago. All categories including that of Forestry feature RSS Feeds. The site's own search function enables users to search for specific keywords or phrases. For every story displayed, this search functionality automatically suggests up to 10 related articles which are displayed sorted by relevancy.
Life-Sciences.net maintains the Twitter account @Life_Sciences_ which currently features 83,341 tweets and 1,207 followers. The Forestry category is represented by Twitter's @ForestryMag featuring 2,612 tweets and 61 followers.
###