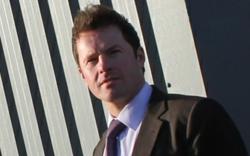 A problem which many employers come across is that often young people do not have the appropriate training which is expensive to do in house so Clegg's new employment policy will be highly welcomed when creating our new staff infrastructure.
Rotherham (PRWEB UK) 30 November 2011
This comes as Deputy Prime Minister Nick Clegg uncovers a new £1bn employment policy. The 3 year scheme will provide new employment and training opportunities for thousands of 16-24 year olds in the UK to prevent another lost generation of the young and unemployed.
Gala Tent was founded in 1998 by acting managing director Jason Mace and now supply a massive variety of commercial marquees, tents, gazebos, event flooring, furniture, lighting and heating through its showroom, mail order, telephone sales and online shopping worldwide. In addition to direct sales to the general public, Gala Tent Ltd is also the preferred contract supplier for many hire companies, councils and branches of the emergency services and the military.
The Rotherham based company plan to be one of the employers who participate with the new policy of job subsidies, apprenticeships and work experience placements when creating the full infrastructure of new staff for the proposed expansion. To apply visit http://www.galatent.co.uk.
Following their recent Barnsley and Rotherham Business Growth Award Gala Tent is continuously expanding with the recruitment of new staff being added to their dedicated customer service team. Mary Fellows who is local to Rotherham has a strong background in retail management and has a lot of customer service experience to bring to the team. Following the New Year further expansions into the sales, customer service and marketing departments will bring further jobs to the area.
###