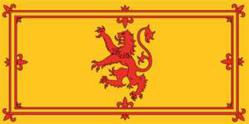 This new book is widely available on the major internet bookstores for paperback order and variable download formats. A fantastic Christmas present for sure!
Aberdeenshire, Scotland (PRWEB UK) 29 November 2011
The thoughts of a direct descendent:
(Great, Great grandchild of the Prince)
All information held within this book is based on factual information and the information passed on by family members through the generations. At no point in time is the contents herewith written with the intent to offend or embarrass any party or parties involved directly or indirectly. There is no deviation from what is known in order to give benefit of interest to the reader and create a more palatable document compilation. The contents are merely what have been whispered for years within our family in fear of retribution if openly revealed. Due to the modern day attitudes of most for freedom and wellbeing of family, friends and countrymen it is hoped that this information is taken in good spirit and reflects the suppressive natures and lack of understanding the couple would have been subjected to in those times which lead them to conceal so much during their lives. A private life with loved ones around is not a shameful thing but a chance to grasp life in both hands and enjoy the pleasures provided, which is understood better in modern days. There is also a better understanding of having children out of wedlock and the required responsibilities of parenthood. It is however disappointing that there was no recognition at the time for the hidden prince with his father.s wealth and royal purse revoked with the death of his parents. The legacy of the "Prince John" was unattainable by spoken word, position in society, or wealth, but remained within a real brave heart that was able to go through life as a common working man in every day reflections of knowing his true birth right and bloodline. Due to the heavy burdens on royal lives it was indeed a blessing to give John Hanton freedom from that reign and royal responsibilities to live a normal life, but the knowledge of such has haunted all the knowing family members to this day, silently wishing to tell the story but wishing for nothing in the way of recognition. There has been so much written, documentaries made, and the movie "Mr and Mrs Brown" which Billy Connelly played the part so well, but this did nothing more than feed fuel to the fire with a need for truth to be known. Auctions on artefacts, sale of properties, with numerous accounts of people trying to make tall of the whispers, looking to cash in on such matters, and in most cases they have succeeded, even in bribery it is claimed.
Although there are details here about the royal couple that would have shocked the nation in those times it would be preferred to look at them as heroic in their abilities to suppress their love in the prying eyes of politicians and press of the day and still maintain a private life of sustained happiness. The respect for our royal family from then and now should never falter within our people and although there are higher expectations put on them due to their stature and standing they are always ridiculed at every corner by gossip mongers and paparazzi. This is expected to a point but it is hoped they all have peace and a breath of normality when they come up to their highland home in Balmoral even to this day. To meet with them and pay my respects would be a great privilege but unfortunately not something I could foresee.
Best regards from,
(Another loyal Scottish servant)
"The Hidden Prince" is available initially via http://www.dorrancebookstore.com or for further information, or feedback please contact: Att: Billy Rennie c/o The Director, Fedderate R Investments, Fedderate Lodge, Brunthill, New Deer, Turriff, Aberdeenshire, AB53 6UX.
Email: directorsmail.FRI1861(at)yahoo.co.uk
All rights reserved
###