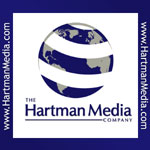 "The more that you're flexible, the more that you're able to go into those different modalities and reach your audience," said Jean Hamilton.
Irvine, CA (PRWEB) November 30, 2011
Jean Hamilton, founder of Speaking Results, joined The Speaking of Wealth podcast for an entertaining discussion on developing and honing skills as a speaker, presenter or storyteller. During the 42nd episode of the popular program, Hamilton shares three key points for helping presenters improve their public speaking abilities.
Hamilton said the first is Neuro-Linguistic Programming(NLP). This includes building rapport—an important component of auditory, visual and kinesthetic learning. NLP is combined in these disciplines which help to mold the individual into a well-rounded speaker and teacher. "NLP is great for what I call flexibility of behavior," said Hamilton. "The more that you're flexible, the more that you're able to go into those different modalities and reach your audience."
Improvisation is another important tool for effective public speaking. The Speaking of Wealth Show's host mentioned Ronald Reagan as an example of a man who brought his acting experience to the forefront and used it to communicate clearly and effectively. Hamilton highlighted the effect of using pause—or planned silence—to help communicate and make a point. Hamilton added that it helps create vulnerability, allows the audience to comprehend and connect with the speaker and provides atmosphere for the audience. Theater exercises help burgeoning speakers feel comfortable in unpredictable situations during a speech.
Hamilton then discussed the importance of fine storytelling. A really good story, she said, has three key elements: relevance, conflict, and learning. An audience needs to know that the story is metaphorically connected or relevant to the presentation. Conflict is necessary to hook the audience into the story. Lastly, learning connects the audience to the meaning and necessity of the story.
To some extent, Hamilton said "some people are born with it." However, she also said that most issues with public speaking can be addressed through discipline and well-rounded exercises. Neuro-Linguistic Programming, theater or acting performance exercises and sharpening one's storytelling skills are all elemental parts of the Speaking Results program.
Hamilton developed Speaking Results to help individuals improve their skills as public speakers and presenters. Early on, she began to develop and perfect her skills as a performer and artist, working for 15 years in modern dance, mime and theater with various professional companies that toured extensively in the U.S. and Pacific Rim. After this successful career, Jean pursued a new direction studying Neuro-Linguistic Programming (NLP). She was soon hooked by what this discipline could accomplish and began using the tools of NLP to make profound, positive changes. She pursued her NLP studies and training with the same fervor and energy she brought to the stage. In 1993, certified as an NLP Master, Jean opened her private counseling practice.
About Speaking of Wealth
The Speaking of Wealth Show focuses on the incredible opportunities available to publishers, speakers and consultants. Perhaps no other topic allows professionals to follow their passion down the road to profit—and it all starts with effective communication. Anyone with the urge to share knowledge and get paid for it should tune in to the Speaking of Wealth Show. For information, visit Speaking of Wealth online.
###