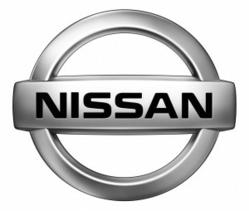 San Antonio, Texas (PRWEB) November 30, 2011
Ingram Park Nissan and Nissan bring exciting and challenging news to college communities. Nissan recently announced their Facebook photo contest to "Innovate the Heisman Pose". The contest presents an opportunity for fans to win a trip to the Allstate BCS championship game. Ingram Park Nissan, a leading Nissan dealer in San Antonio and huge college sports enthusiast, is proud to share this news.
1991 Heisman Trophy winner Desmond Howard and Nissan North America are teaming up in the Innovate The Heisman Post contest. The contest asks college football fans the familiar pose and add their modern, innovative touch to it. The photos of the new pose are then submitted to Nissan's Facebook page.
The lucky winner will be chosen by Desmond Howard and a select few Nissan executives. The winner will receive a trip for two, all expenses paid, to the Allstate BCS championship game. Runners up will receive trips to the Tostitos Fiesta Bowl, Allstate Sugar Bowl and Discover Orange Bowl. There are plenty of great opportunities for college football fans to win.
"When I crossed the goal line that day in 1991 and struck the Heisman pose, I had no idea fans would still be emulating it 20 years later," said Desmond Howard. "To this day, people ask me to strike the pose for photos. After all these years, I'm happy Nissan is giving me the opportunity to turn the tables and see what innovative ideas fans will create."
Nissan has been proudly involved with the Heisman Trophy for six years and continues to sponsor Heisman related events.
Ingram Park Nissan is looking forward to the results of the contest, which is currently open until December 14, 2011. For more information about great Nissan new and used cars, please visit http://www.ingramparknissan.com and for more information about the contest visit http://www.facebook.com/nissan.
###