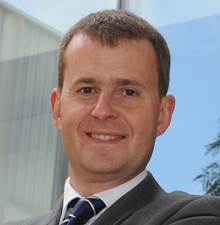 We would encourage an acceleration of the Government's commitments on two areas of tax policy: increasing the personal allowance and restoring 40 per cent as the top rate of income tax
London (PRWEB UK) 30 November 2011
An open letter, from more than 30 of the City's top business figures, was recently signed by Alan Pepper, Chief Executive of Avanta, giving his support to help pressure the Government to take immediate action to boost confidence following the turmoil in Southern Europe.
The letter calls for the immediate scrapping of the 50p rate to attract entrepreneurs to Britain and a £1,000 increase in the tax-free personal allowance. The plea comes after an official forecast from the European Union estimated that the single currency crisis would cost the British economy more than £37billion — equivalent to almost £1,500 per household — and threatened to push the UK back into recession.
In their letter, the business leaders urge the Chancellor to increase spending on infrastructure projects and to overhaul tax policy. "We would encourage an acceleration of the Government's commitments on two areas of tax policy: increasing the personal allowance and restoring 40 per cent as the top rate of income tax," says Alan Pepper.
"An early removal of the temporary 50 per cent tax rate would attract wealth generators to the UK and support the entrepreneurs we need to help us grow the economy and provide jobs."
The letter calls on the Chancellor to bring forward spending on infrastructure and to work on a replacement for the controversial private finance initiative. The letter also urges the Government to introduce proposed changes to the planning system, which have been opposed by many countryside groups. Earlier this week the Confederation of British Industries urged the Government to bring forward its infrastructure spending plans to get "shovels in the ground".
Note to editors:
Avanta Managed Offices Limited was formed in 2004. The company offers highly flexible, unbranded office space and meeting rooms, with advanced and competitively price technology, tailor made to meet the requirements of the occupier. In the UK it currently manages more than 650,000 sq ft of office space in prime locations in London, the Thames Valley and Edinburgh. It also operates one business centre in New Delhi, India and in 2009 formed a partnership with Regent Business Centers, which manage 13 locations throughout the US.
For further information about Avanta
Colin Peck, Gravitas Business Communications
07802 606 433
colinpeck(at)aol(dot)com
Tim Xumsai, Avanta Managed Offices Ltd
0203 008 6000
http://www.avanta.co.uk
Join us at:
twitter.com/avantaoffices
facebook.com/avantaoffices
youtube.com/user/avantagroup
Our RSS Feed:
http://www.avanta.co.uk/News/RSSfeed
###