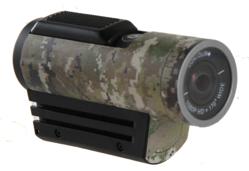 We developed this skin originally for combat helicoptor pilots
Malvern PA (PRWEB) November 30, 2011
Skyway International Inc announces yet another extension of its CamSkin line of protective and appearance enhancing skins to include the Contour+ HD camera.
Sam Pearce, VP of Marketing for Skyway International said "We developed this skin originally for combat helicoptor pilots. The Contour Plus is the camera of choice for many of them owing to it's ability to connect an external microphone which can be mounted inside a flight helmet" he continued "The camera however is silver - so we developed the Contour Plus skin in multicam primarily for that application".
Other tactical colors include flat black, olive drab and desert camouflage as well as multicam camouflage.
For the action sport market, the CamSkin for Contour+ provides personalization and individual high visibility colors, and is available in white, yellow, blue and red.
Made in the USA, the CamSkin can be easily removed if needed, and does not leave a residue. The hitech material used to manufacture the CamSkin is both tough and protective.
CamSkin for the Contour+ is available now in the USA from SportHiTech or via Amazon.
All Trademarks mentioned within are trademarks or registered trademarks of their owners. Skyway International Inc's products are not manufactured, endorsed, distributed or sponsored by Contour Inc.
###