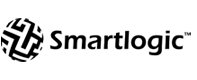 London and San Jose (PRWEB UK) 30 November 2011
Smartlogic has won the 2011 European Frost & Sullivan Technology Innovation Award for Semaphore, its pioneering enterprise content intelligence platform. Based on Frost & Sullivan's recent analysis of the enterprise search and semantic Web markets, the business consultancy recognized Smartlogic's Semaphore for its ability to effectively harness the potential of existing information management and enterprise search applications, resulting in better performance of information assets.
Each year, Frost & Sullivan presents this award to the company that demonstrates uniqueness in developing a technology that significantly impacts both the functionality and the customer value of new products and applications. The award, like other Frost & Sullivan Best Practices honors, recognises the relevance of the innovation to the industry.
In announcing the award, Frost & Sullivan noted that by leveraging semantic technology capabilities, Smartlogic's Semaphore enables a wide range of applications for enterprises and facilitates rapid development of a knowledge model in applications. The firm also stated that by including features such as taxonomy and ontology management, automatic classification, text mining and contextual navigation, the platform improves the efficiency of content and document management systems.
Frost & Sullivan Research Analyst Charanya Balasubramanian noted: "Semaphore successfully meets the content search, management and intelligence requirements of enterprises. This technological innovation endows existing enterprise systems with the capability to find, organize, process, monetize, control and govern unstructured content in an efficient manner."
In listing its reasons for choosing Smartlogic, Frost & Sullivan also observed that by implementing Semaphore and using it to develop ontologies and automatically categorize documents, enterprises are able to avoid ambiguities in search queries and enable better content management through an interface that lets the user access information in a highly intuitive and contextual manner.
"This allows intranet and internet sites to help people gain access to the knowledge and resources they need in a shorter span of time," said Balasubramanian. "Thus, by enhancing search capabilities, Semaphore supports a wider range of user search activities compared to traditional search and navigation paradigms."
Balasubramanian added: "Smartlogic offers great value addition to its customers as it enables organisations of all sizes to provide access to, and control of, the information that managers, employees, partners and other stakeholders need. With inherent capabilities to meet governance, compliance and operational objectives, the addition of Semaphore to enterprise solutions averts the need for re-engineering search and content management systems."
The award announcement follows Smartlogic's recent acquisition of a major competitor, Seattle-based SchemaLogic, which expanded the company's US presence and market focus while extending its leadership in the content intelligence market.
Jeremy Bentley, Smartlogic's chief executive, said: "This award is a great honor for Smartlogic and a fantastic recognition of the capability and value that Semaphore brings to organizations. Frost & Sullivan is a recognized and respected global player that has partnered with some of the world's leading companies. Receiving this award from them is a real acknowledgement of the work and effort that Smartlogic has put into making Semaphore a vital solution to the information management challenges many major enterprises are facing.
"The award comes at an exciting time for Smartlogic. Not only have we implemented our Semaphore solution in hundreds of companies, government organizations, research institutions and non-profit enterprises around the world, but our recent acquisition of SchemaLogic has enabled us to expand further and more rapidly – especially in the US."
Frost & Sullivan's Best Practices Awards recognize companies in a variety of regional and global markets for demonstrating outstanding achievement and superior performance in areas such as leadership, technological innovation, customer service and strategic product development. Industry analysts compare market participants and measure performance through in-depth interviews, analysis and extensive secondary research to identify best practices in the industry.
About Smartlogic
Smartlogic provides Semaphore, a Content Intelligence platform that complements an organization's investments in Enterprise Search, Business Intelligence and Content Management. Semaphore provides effective, rapid and accurate control of, and access to, unstructured content with a speed, accuracy and intelligence not achievable today through existing systems that are strained from soaring information volumes. Semaphore endows these systems with capabilities, such as taxonomy & ontology management, automatic classification and contextual navigation, so that organizations can better find, organise, process, monetize, control and govern unstructured content.
Smartlogic Content Intelligence solutions enable better access to corporate knowledge, improved risk management and compliance, superior customer relationship management, enhanced information findability for key audiences, and an improved ability to monetize information. Hundreds of companies, including NASA, Bank of America, AutoDesk, Oxy, UBS, Ford Foundation, Pitney Bowes, the UK's National Health Service, The UK National Archive, RBS, and Yell.com, use Smartlogic technology today. For more information, please go to http://www.smartlogic.com
About Frost & Sullivan
Frost & Sullivan, the Growth Partnership Company, enables clients to accelerate growth and achieve best-in-class positions in growth, innovation and leadership. The company's Growth Partnership Service provides the CEO and the CEO's Growth Team with disciplined research and best-practice models to drive the generation, evaluation, and implementation of powerful growth strategies. Frost & Sullivan leverages 50 years of experience in partnering with Global 1000 companies, emerging businesses and the investment community from more than 40 offices on six continents. To join our Growth Partnership, please visit http://www.awards.frost.com
Media Contacts:
Lindsell Marketing 
Hugh Filman +44 (0) 20 7402 0510 hugh(at)lindsellmarketing(dot)com
Smartlogic
Maya Natarajan VP Marketing + 1 408 213 9500 maya(dot)natarajan(at)lsmartlogic(dot)com
http://www.smartlogic.com
US    +1 1 408 213 9500
UK +44 (0)203 176 4500
GER +49 (0)176 354 63127
###