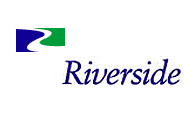 We've had a lot of success with SaaS companies at Riverside, and we expect CPASS to continue that trend.
(PRWEB) November 29, 2011
The Riverside Company has acquired CPA Site Solutions (CPASS), a company that provides products and services that help CPA firms develop superior online marketing tools. CPASS offers its software-as-a-service (SaaS), web design and support to help establish a CPA firm's online presence through which a firm can efficiently and effectively interact with existing and prospective customers.
CPASS offers a Web-based and template-driven design and content management system that's easy for clients to use, and then backs it up with the support of a dedicated webmaster who can edit the CPA firm's site. CPASS also provides a portal for transmitting secure online documents, accounting-specific web content, secure email, search engine optimization services, and a monthly newsletter that it creates and sends on behalf of clients.
CPASS has established itself as a leader in its niche, thanks to its reasonably priced, high-quality offering. It serves more than 5,000 CPA clients and has a customer base CAGR of more than 30% since 2008. CPASS has a clear understanding of the marketing and backend needs of its clients.
"We've had a lot of success with SaaS companies at Riverside, and we expect CPASS to continue that trend," said Riverside Managing Partner Loren Schlachet. "We're confident that we can expand on CPASS's great products and services, deepen existing customer relationships, and continue capturing market share."
Small accounting firms typically do not have the time or resources to manage their online content, but increasingly need an effective web presence. While its products and services are scalable, CPASS particularly gears its services toward accounting firms with less than 20 people, which includes more than 100,000 firms in the U.S.
"Riverside's deep resources and knowledge of technology-enabled marketing companies will allow us to realize our vision for growth," said Brian O'Connell, President & CEO of CPASS. "We chose Riverside because of their commitment to growing smaller businesses, their operating expertise, and their proven track record."
Riverside considers itself a generalist investor, but has developed specializations in select areas such as software, healthcare, education & training, and franchising. Riverside has made 17 software investments in its history, and has dedicated senior advisors, transactors and operating partners with expertise in the sector.
The CPASS transaction is Riverside's 24th acquisition of 2011.
Working with Schlachet on the transaction for Riverside were Principal Alan Peyrat, Assistant Vice President Dan Haynes, Associate Istvan Nadas, Operating Partner Jeff Tobin and RMCF Centralized CFO Dan Stankey. Amy Margolis, Regional Director of the global Origination team, sourced this investment.
Fifth Street Capital provided financing for the transaction, Jones Day served as Riverside's legal counsel, and Deloitte & Touche advised Riverside on financial due diligence.
The Riverside Company
(http://www.riversidecompany.com or http://www.riversideeurope.com)
The Riverside Company is a global private equity firm focused on acquiring growing enterprises valued at up to $200 million (€200 million in Europe). The firm partners with strong management teams and enhances its investments through acquisitions and organic growth. Since its founding in 1988, Riverside has invested in more than 260 transactions with a total enterprise value of more than $5.8 billion/€4.7 billion. The firm's portfolio in North America, Europe and the Asia-Pacific region includes more than 75 companies with roughly 13,000 employees. Riverside completes acquisitions smoothly thanks to $3.2 billion/€2.4 billion in assets under management, more than 200 professionals in 20 offices, and longstanding relationships with partner lenders.
# # #