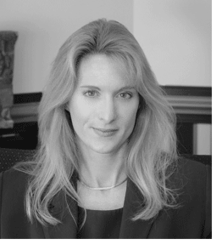 Clients always ask if they can use a ™ or ® symbol with the trademark that is about to hit the market but has yet to be registered. It's important to know the difference.
Towson, MD (PRWEB) November 29, 2011
When companies create new products, they often give the product a unique and clever name, Kim Grimsley, a senior associate at Bowie & Jensen who heads the Trademark Group at the Towson, Maryland business law firm says. Bowie & Jensen is one of Maryland's premiere business law firms.
"Often when the new product is about to hit the shelves the company wants to put a trademark symbol on the product name for all to see, but hasn't registered that unique name as a trademark with the Patent and Trademark Office (PTO) yet," Grimsley says.
"Clients ask if they can use a ™ or ® symbol with the trademark that is about to hit the market but has yet to be registered," Grimsley said. "Or must the company wait until registration? Clients always ask what the difference between the symbols is."
Grimsley says that one symbol does in fact require registration before use, but the other can be used the moment you start using a trademark.
"If a company's trademark is unregistered, or they have filed a trademark application with the PTO but registration is pending, they may use the ™ symbol on your mark," she said.
The use of the ™ symbol serves several possible functions. It gives notice to others that the company is using a word, slogan or design as a trademark. It warns others who may be considering a similar trademark to stay away from this one. It also serves as evidence in applying for registration or in an infringement litigation. For instance, a company can point to your use of the ™ symbol in response to an infringer's claim that the infringer did not know that a company considered its name or logo design to be a trademark.
Once a trademark is federally registered, a company may use the ® symbol as notice to others that the mark is federally registered. In fact, the failure to use the ® symbol may act as a limitation of damages in the event of infringement. That is because damages may not start to accrue until later, such as after the infringer receives actual notice of the infringement charge, when such notice would have been given by use of the ® symbol. Moreover, once the trademark is registered, a company will receive the benefits of federal registration, such as nationwide rights and the presumption of a valid trademark. Also, a company's trademark will be listed as a registered mark on the PTO database, which is available to the public, thus deterring others on a much larger scale from using your trademark.
About Bowie & Jensen
Bowie & Jensen is a Maryland-based law firm with attorneys representing clients around the world. Bowie & Jensen focuses on Business Litigation, Business Transactions, Construction Law, Entertainment Law, Employment Law, Estates & Trusts, Intellectual Property, Real Estate and Tax Law. For more information on Bowie & Jensen, please visit http://www.bowie-jensen.com.
For further information please contact Kim Grimsley at Grimsley(at)bowie-jensen(dot)com.
# # #