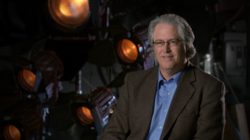 "The vision of Broadview Entertainment Arts University is to bring something new and exciting to Salt Lake."
Salt Lake City, Utah (PRWEB) November 29, 2011
Broadview University announced today that it is opening its Salt Lake City campus as a newly restructured school for entertainment arts. The university will now focus solely on providing students the opportunity to pursue study in the studio arts, production arts and entertainment business.
Broadview Entertainment Arts University (BEAU) combines instructors in the creative industry and strong production facilities to build a synergetic environment where students can come to create projects and ideas. "The vision of this school is to bring something new and exciting to Salt Lake," says Mitch Hare, the dean of programs at BEAU. "It's a school that creates a community where young people can pursue their creative passions and work closely with experienced instructors who are connected to the area's lively arts scene".
BEAU plans to interact closely with the local arts and production professionals to bring entertainment events and conferences to the school and the community. "The idea is to give students the opportunity to meet and create dynamic contacts with professionals who can help them learn and grow in the entertainment industry," said Hare.
Programs currently offered at BEAU include Digital Video Media Production, Graphic Design, Game Art, Entertainment Design, Sequential Imaging and Media Business. The school is planning to add Music and Entertainment Business, Music Production and Engineering and Sound Design for Visual Media in the spring.
Classes at Broadview Entertainment Arts University are currently underway, and the school is accepting student applications for winter quarter. Call 801.288.2787 or visit beau.broadviewuniversity.edu.
ABOUT BROADVIEW ENTERTAINMENT ARTS UNIVERSITY (BEAU)–SALT LAKE CITY
Broadview Entertainment Arts University (BEAU) offers a unique blend of artistic, technical and business training in the creative arts, empowering students to pursue their passions in a broad range of fields within the entertainment arts industry—including television and film.
BEAU is accredited by Accrediting Council for Independent Colleges and Schools (ACICS) to offer Bachelor of Fine Arts, Bachelor of Science and Associate degrees. The school is a member of the Globe Education Network, a family-managed group of career colleges and universities headquartered in Woodbury, Minn.
###