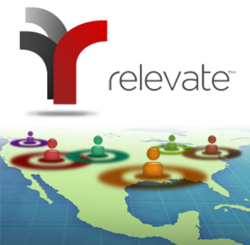 Data correction and real-time scoring provide predictive information to better target prospects and customers at the time of the website visit.
Springfield, VA (PRWEB) November 30, 2011
Relevate has been providing real-time web services since 2002. A new addition to the extensive list of available services is the ability to score leads in real-time with Relevate's propriety Response Performance Indicator (RPI). RPI scores consumer leads to help marketers predict the most profitable leads. RPI scores front-end response likelihood and back-end response payment performance by decile -- from 1 (most responsive, less likely to pay) to 10 (least responsive, most likely to pay). With this scoring intelligence, online marketers can deliver a highly targeted offer to each website visitor.
Andy Pappas, vice president database marketing & analytics said, "The ability to correct inaccurate information entered into web forms, and score leads in real-time dramatically increases a marketer's ability to deliver the next best message. Relevate's analytics team has the ability to build custom models using Zip+4 demographics and summarized credit data to meet individual client objectives. Alternatively, clients who need a quick score showing which prospects are more likely to respond vs. who are more likely to pay can use RPI."
Key benefits of using real-time services for validating, correcting and scoring data captured via web forms are:

Create and deliver targeted messages based on the profile of the prospect.
Correct data as it is being captured.
Prevent fraudulent data entry.
Avoid fines and consumer bad will for telemarketing to numbers on the Do Not Call Registry and to cell phones without permission.
Sub-second processing time.
Relevate's Web Services servers are fully redundant. With redundant servers on site and off site, Relevate is able to offer Service Level Agreements (SLAs) of 99.99% up time.
Data is secured by using Secure Socket Layer (SSL) and is operating system neutral.
Steven Rao, CEO said, "Businesses are generating thousands of leads each month by driving traffic to web forms where users input contact information, and these businesses need to ensure that the data they are working with is accurate. Prospects entering information into web forms can intentionally or unintentionally provide inaccurate data. This affects a marketer's ability to connect with the lead. Data correction and real-time scoring provide predictive information to better target prospects and customers at the time of the website visit."
About Relevate™
Relevate, with its headquarters in Springfield, Virginia, is a leading digital data solutions provider offering a comprehensive range of marketing intelligence and data driven marketing solutions. Over 1,500 companies work with Relevate to improve their ROI and build leading-edge marketing solutions. For more information, call (800) 523-7346, or visit http://www.relevategroup.com.
# # #